Aid to Ukraine and Israel - New USA package to exceed 2 billion dollars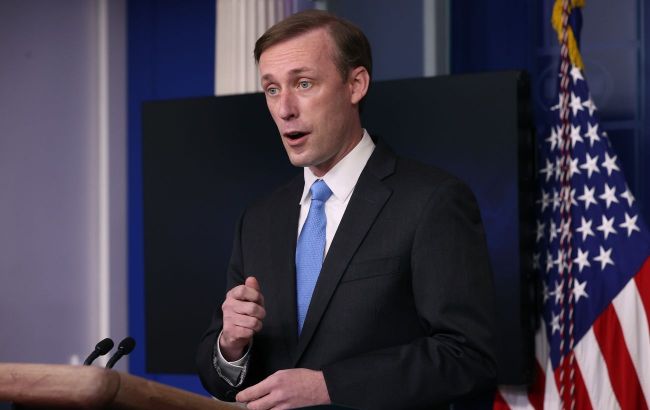 Advisor to the President of the United States on National Security, Jake Sullivan (photo: Getty Images)
The new arms package for Israel and Ukraine will be significantly larger than the initial estimate of 2 billion dollars, states White House National Security Advisor Jake Sullivan.
According to his statements, this week, President Joe Biden will engage in intensive negotiations with the U.S. Congress regarding the necessity of approving this package.
Due to the fact that Republicans are attempting to choose the Speaker of the U.S. House of Representatives after supporters of a hardline stance within the party ousted Kevin McCarthy almost two weeks ago, the passage of bills will be delayed.
Biden is considering a budget request that combines aid to Israel, Ukraine, and possibly Taiwan in an effort to increase the chances of its approval amidst calls from some Republicans to cut funding for Kyiv.
In response to the question of whether the request will be for 2 billion dollars, Sullivan stated, "Well, the figure will be significantly higher than that, but, as I've already mentioned, it will certainly encompass the necessary military equipment for the defense of Ukraine's freedom, sovereignty, and territorial integrity, as well as assistance to Israel in its fight against the terrorist threat."
Aid from the USA
Recently, the United States announced a military assistance package of 200 million dollars for Ukraine.
Additionally, the Biden administration is exploring the possibility of using the Department of State's grant program to provide additional military aid to Ukraine in light of funding issues in Congress.
Pentagon Chief Lloyd Austin stated that the United States will continue to provide defense assistance to both Ukraine and Israel simultaneously.