Car hit a mine near Chernihiv, August 28: adults killed, children hospitalized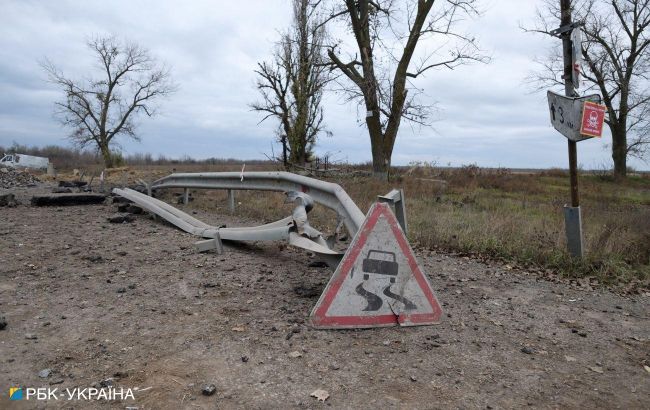 Illustrative photo (Vitalii Nosach, RBC-Ukraine)
In the Chernihiv region, Ukraine, a vehicle full of people hit a landmine, resulting in the deaths of two adults and injuries to two children. The driver reportedly disregarded the "Mines" warning signs along the road, according to the State Emergency Service of Ukraine.
On August 28, a report was received by the emergency services hotline "101" indicating that a vehicle had hit a landmine within one of the territorial communities of the Chernihiv district.
"Despite the warning signs marked 'Mines' placed along the roads, individuals proceeded to the lake for leisure," the report states.
At some point, the vehicle hit a landmine, causing an explosion and fire.
"As a result of the explosion, two adults lost their lives, and two children have been hospitalized," added the rescue personnel.
Updated. According to the National Police in the Chernihiv region, the car was driven by an employee of the Patrol Police Department in the Chernihiv region, part of the Patrol Police Directorate. In addition, the explosion occurred on a forest road. Currently, the police are working at the scene and establishing all the circumstances.
It should be noted that the detonation of vehicles on munitions left by Russian forces in the Chernihiv region after the occupation of the region has recently become a frequent occurrence.
In October of last year, a car with people in the Chernihiv region hit a mine. Four people died then. And in June of this year, a police car exploded in the Chernihiv region - one police officer died, and another was injured