5,500 euros per month: Teacher salaries across various European countries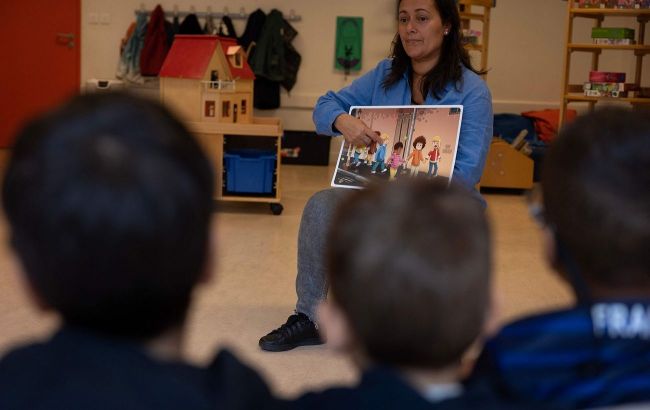 Teacher with children in Denmark (Photo: Getty Images)
The salary of teachers in Europe can vary from 4,000 to 92,000 euros per year. The difference in salaries received by education sector workers is often significant even within the EU, according to SchengenVisaInfo.com
How much teachers earn in different European countries, read in RBC-Ukraine's material.
66,000 euros per year: Where teachers earn the most
Teachers' salaries in the EU vary greatly, ranging from 4,000 to 92,000 euros per year, as revealed by Eurydice, a network of the European Commission that analyzes education systems in Europe.
The data indicates that some EU countries (and those in Europe that are not part of the EU) pay teachers significantly more than others. The level of education of the individual teacher is also a factor that determines the salary of such professionals.
According to the Eurydice report, preschool teachers earn less than their colleagues, especially teachers in the upper grades of secondary school.
Countries where teachers earn the most are Switzerland and Denmark. In these countries, the annual salary for educators reaches 66,972 euros and 47,980 euros, respectively.
A primary-level teacher in these two countries earns approximately 5,581 euros and 3,998 euros per month, respectively.
Photo: Switzerland and Denmark are among the leaders in teacher salaries in Europe (Getty Images)
Ireland, Austria, Germany, Croatia, and Estonia are absent from the report. However, the list of the top five countries with the highest salaries for primary-level teachers is completed by Iceland (45,648 euros), Norway (40,479 euros), and the Netherlands (38,413 euros) per year.
In which countries do teachers earn the least
At the other end of the scale with the lowest salaries for teachers in Europe are Bulgaria (7,731 euros) and Romania (8,027 euros). Professionals in the field receive around 644 euros per month in Bulgaria and 668 euros in Romania.
As in most countries, teacher salaries in European states largely depend on their experience and skills. Teachers with more than ten years of experience earn higher salaries than those who have just entered the field.
Experienced teachers are paid the most in several countries. Such professionals earn 72,366 euros per year in Switzerland, 60,369 euros in Ireland, and 55,312 euros in Denmark. In Hungary, for comparison, teachers earn an average of 8,063 euros per year.
But surprisingly, there is a whole list of EU countries where novice and experienced teachers receive the same salary:
Belgium;
Bulgaria;
Cyprus;
Greece;
Spain;
France;
Hungary;
Iceland;
Italy;
Lithuania;
Latvia;
Netherlands;
Portugal;
Romania;
Slovenia.
Photo: In Slovenia, Lithuania, Hungary, and other countries, novice and experienced teachers often receive the same salary (Getty Images)
School principals typically earn a higher salary than teachers. In many European countries, their salaries increase with the size of the school and the number of students enrolled.
In most education systems, there are significant differences in school principal salaries depending on the size or other characteristics of the school and other factors such as the experience and duties of the school leader.
In Germany, teachers are paid an average of 62,000 euros per year. Latvia and Slovakia have much lower rates, around 9,480 and 10,980 euros, respectively.
Greece, the Czech Republic, and Croatia have some of the lowest salaries in this category, ranging from 13,104 to 14,789 euros per year.
Meanwhile, Germany's statistical agency Statista warns that in the future, the country's labor market will lose millions of economically active people who could work and contribute to the economy.
According to the agency's forecast, by 2036, 12.9 million people born between 1957 and 1969, who are currently part of the country's labor market, will retire in Germany.