20 hours of rescue operations after Russian attack on Zaporizhzhia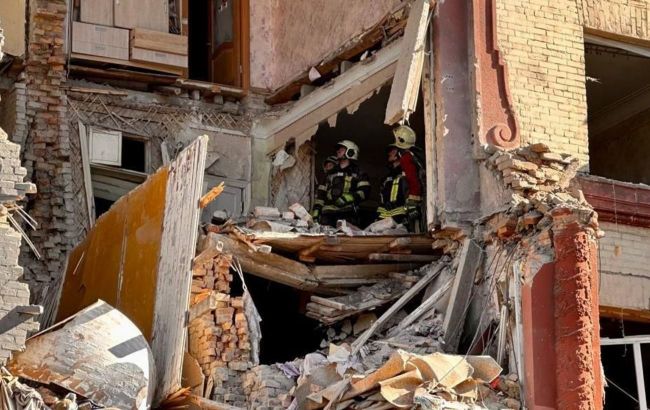 Search for people under rubble in Zaporizhzhia after a Russian attack is over (t.me/mvs_ukraine)
"Zaporizhzhia. Search and rescue operations at the residential building that suffered destruction due to an enemy missile attack on the night of October 18 have been completed," the statement reads.
According to law enforcement authorities, the work was hampered by constant air raids, and there was a risk of structural collapse.
"Today, rescuers, in cooperation with the city's emergency response service, continue to dismantle the damaged structures," the MIA added.
Russian attack on residential building in Zaporizhzhia
Early in the morning on October 18, occupiers targeted a multi-story building in Zaporizhzhia. Initially, it was reported that two people had been killed as a result of the attack, and three more were injured.
The Russian Federation launched S-300 missiles at the city during the attack. One of the missiles struck the multi-story apartment building, causing damage to apartments in one of the entrances from the 3rd to the 5th floor.
Later, the statistics changed, with five people reported dead and five more injured. Rescuers also found a frightened cat under the rubble and reunited it with its owner.