Death toll rises to 5 in Russian strike on Zaporizhzhia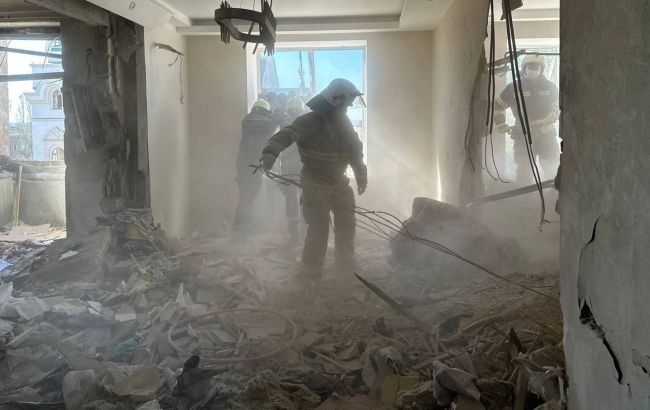 Death toll rises to 5 in Russian strike on Zaporizhzhia (t.me/gu_dsns_zp)
As a result of today's rocket strike on Zaporizhzhia, five civilians have lost their lives, according to the head of the Zaporizhzhia Regional Military Administration, Yurii Malashko.
"The number of casualties from the night's terrorist attack by Russian aggressors in Zaporizhzhia has risen to 5 dead. Three individuals, who were previously considered missing, have been found in the rubble," the official stated.
He also adds that five injured residents have been transported to medical facilities.
Zaporizhzhia strike
Today, on October 18, Russian occupiers launched a missile at a multi-story building in Zaporizhzhia. Several floors of one section were destroyed.
According to information from rescuers, there is currently a risk of structural collapse in the affected building.
According to the latest information, there were initially four reported fatalities.