13-year-old girl saves her father during Hamas attack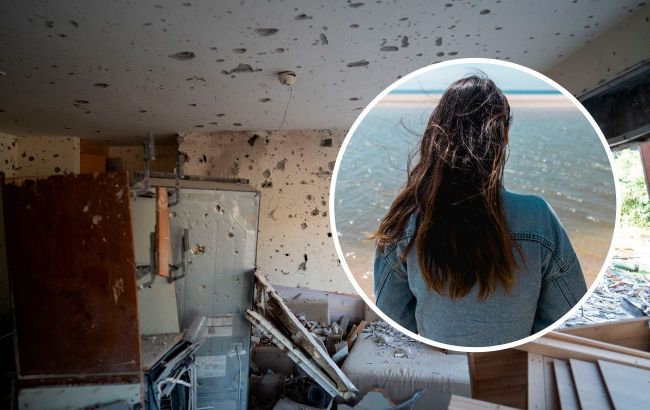 RBC-Ukraine collage
Hadar Bahar is a 13-year-old from Kibbutz Be'eri. During a Hamas attack, she managed to survive and save the life of her father while seeing her mother and brother get killed, according to Kan.
Terrorists forcefully infiltrated the kibbutz, swiftly reaching the Bahar residence. The family sought refuge in a fortified room known as a mamad. However, HAMAS militants persisted, bombarding them with grenades and gunfire.
The family's patriarch, Avi, and his 15-year-old son, Karmel, valiantly attempted to block the door to prevent the terrorists from breaching their sanctuary but suffered severe injuries in the process. Hadar, alongside her mother, applied tourniquets and bandages, their knowledge gleaned from online tutorials and first-aid courses provided by MAGEN David Adom (MDA).
"We learned this from online videos and also had first-aid courses in our kibbutz," the courageous young girl recounted.
She tried to save her brother, but he tragically bled out in front of her. Her mother, Dana, succumbed to her injuries shortly after. Hadar realized the imperative need to save herself and her severely wounded father.
"I pretended to be dead, placing a suitcase on top of me. When the terrorists moved away, I removed it and was able to breathe again," the girl added.
Hadar remained composed throughout the dire situation, sending messages from her phone to all available rescue services, providing her and her father's location, reaching out to the military, and pleading for assistance. When the terrorists returned to the house, she once again feigned death.
Hadar refused to let her father lose hope. She continuously woke him and said, "Don't leave us." She reassured him that she had contacted the military and help was on the way.
"If you hear explosions, it means they are here. Just a few more minutes, and we'll hear the explosions, which means the army has arrived," the young girl was saying to her father.
The military arrived and managed to rescue them. Father and daughter were swiftly evacuated to Soroka Hospital in Be'er-Sheva. Unfortunately, Avi lost a leg, it had to be amputated.
Currently, he and Hadar are undergoing rehabilitation and gradually returning to life. They express their desire to return to the kibbutz but with one condition – as long as Gaza is no longer there.
Previously, we reported on the possible survival of the girl from Be'eri who was initially believed to be dead.
RBC-Ukraine also shared details about the tragic death of Shani Louk at the hands of HAMAS.