Will gasoline prices hit the ceiling of 60 hryvnias? Expert's forecast for the fall 2023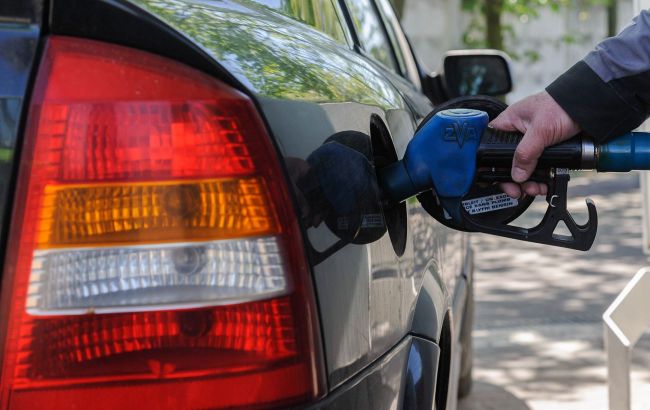 Gasoline prices may hit the ceiling of 60 hryvnias this fall (Photo: Getty Images)
The main factor that will influence the price of fuel in Ukraine this fall will be world oil prices. In the event of an increase in oil prices, gasoline could cost 60 hryvnias per liter, says Serhii Kuyun, the director of the "Consulting Group A-95," in a comment to RBC-Ukraine.
Price increases by the end of summer
As the expert noted, after the return of taxes to pre-war levels on July 1, wholesale prices have already fully reflected both the increase in world prices and taxes.
"Retail prices are lagging behind, so to speak. If wholesale prices have risen by 13 hryvnias in 2 months, then retail has only increased by 7 hryvnias. So there is an obvious disparity between these rates. Accordingly, this creates the potential for further increases of around 2-3 hryvnias. It persists, and I think it will be realized," he said.
Kuyun predicts that by the end of summer, gasoline will cost 57-58 hryvnias per liter, and diesel fuel will be around 56 hryvnias.
According to him, there is currently a disparity where half of the Ukrainian networks are working almost without profits, so they cannot continue for long. "Therefore, something has to happen, either the retail price will rise, or the wholesale price may fall," he said.
World prices
Kuyun believes that the factor of world prices will be the main, almost the only one, influencing prices now, and domestic demand and agriculture do not influence prices, as the market has long adapted to the seasonal cycle.
"Unlike the government and officials, everyone in the market knows that they sow in the spring and harvest in the fall. So, everyone stocks up more fuel. We haven't had years of crisis in terms of prices or resources, at least not since 2015," he added.
According to him, the only remaining factor is the world market, which is very difficult to predict.
Kuyun believes that in the event of an increase in world oil prices to $90 per barrel, there will be such tension around 60 hryvnias per liter, prices will closely approach it. "I don't know if the market can sustain them or not, but it will really be a serious challenge. If it's $85, as it has been for the past few weeks, then I think the price will stabilize at the level reached by the end of summer," he said.
Rising gasoline and diesel prices
As of July 1, taxes on fuel in Ukraine have increased. This is expected to lead to an increase in gasoline prices by 10-12 hryvnias and diesel fuel by 8-10 hryvnias.
According to data from the State Statistics Service, in July, A-95 gasoline became 7.1% more expensive, reaching 49.1 hryvnias per liter. Diesel fuel increased by 9.8% to 48.5 hryvnias per liter. Liquefied gas became 6.8% more expensive, reaching 23.6 hryvnias per liter. Price increases continued in early August.