Ukraine provided solid basis for opening EU accession negotiations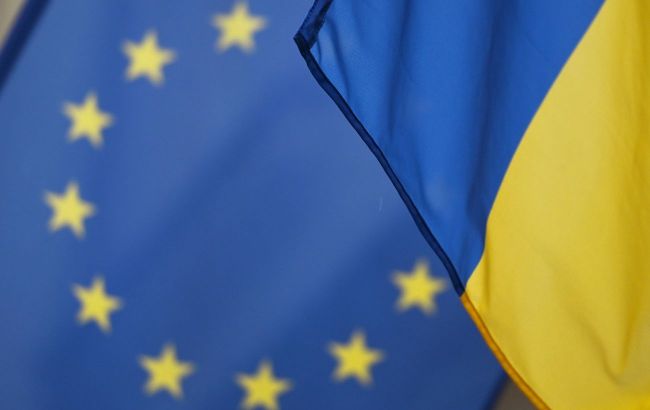 Ukraine is counting on a positive decision from the EU on the talks (Photo: Getty Images)
Ukraine is counting on a favorable decision from the European Commission to start negotiations on EU accession. The Ukrainian side has provided a "solid foundation" for such a decision, stated the Deputy Prime Minister for European and Euro-Atlantic Integration of Ukraine, Olha Stefanishyna, in a comment to RBC-Ukraine.
Will negotiations between Ukraine and the EU start this year?
Ukraine is finalizing the implementation of steps agreed with the European Commission necessary for the political decision by European leaders to open accession talks by the end of 2023.
"We are doing everything on our part and have already provided a solid foundation for a positive assessment by the European Commission. After the report is published, we will work in European capitals to ensure a decision to start accession negotiations with Ukraine.
However, even now, I can confidently say that Ukraine's achievements in the reform sphere do not raise doubts among our partners," Stefanishyna said.
Each recommendation involves systemic, comprehensive transformations (establishing the rule of law, fighting corruption, and ensuring human rights). Therefore, work on internal changes will continue even after completing all agreed-upon steps.
From the start of the negotiation process to actual accession, Ukraine must mobilize its efforts to "enter" the European Union as a robust and competitive partner and ally that will strengthen the bloc economically and in terms of security.
Will Ukraine join the EU in 2030 or earlier?
2030 is a timeframe related to the current wave of expansion. In these timeframes, it is expected that all or part of the candidate countries from the recent surge may join the EU. However, there is an understanding that it is not about the accession of all nations "overnight." Each candidate country is subject to an individual approach, taking into account the speed of its transformations.
Candidate countries are currently at different stages of progress regarding reforms and readiness for accession. Therefore, decisions about some countries may be made earlier than the defined timeframe.
Speaking specifically about Ukraine, there is a clear understanding that the country can be fully prepared for EU accession within two years from the start of the negotiation process.
Can the position of individual EU member states harm the start of negotiations?
All decisions in the European Union are made by consensus, just as all EU member states unanimously supported the decision to grant Ukraine candidate status.
Our main task is to build this consensus within the EU so that the decision to start Ukraine's accession negotiations can be made by the end of this year. This means individual work with each capital, and such work is already actively underway.
At this stage, each EU member state understands that no decision on starting accession talks with other candidate countries can be made without a corresponding decision regarding Ukraine.