Two options: How the Crimean Bridge could be destroyed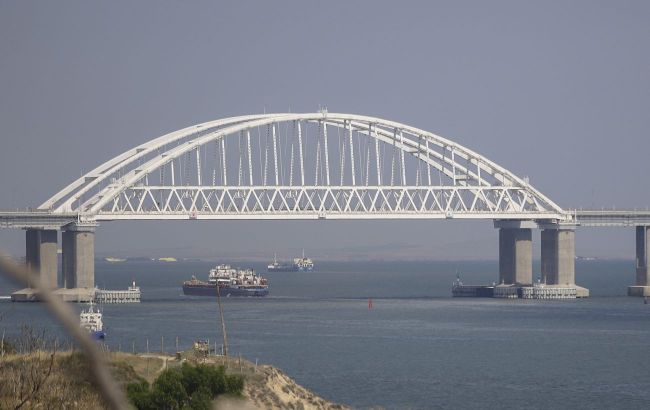 Crimean Bridge (Getty Images)
Crimean Bridge provides a key logistic route to Russia, strikes against it are crucial for Ukrainian military success on the frontline, as military expert Vladyslav Seleznov told RBC-Ukraine.
According to him, the timing of when the Crimean Bridge will ultimately "wear out" depends on when strikes can be executed against it, resulting in maximum destruction.
"I've heard, it's suggested that for everything to work effectively, resorting to tactical nuclear weaponry might be necessary. However, this approach isn't entirely productive. Why? Well, let's consider the extent of the significant damage caused by the two previous explosions, and the destructive potential of conventional weaponry is much lower compared to nuclear weapons," the expert added.
The expert believes that once Ukraine acquires American ATACMS missiles, this will significantly contribute to success on the frontline.
"Without them, we will first have to reach the coast of the Azov Sea. In this case, it is possible that the combat capabilities of HIMARS will be enough to disrupt logistics via the Crimean Bridge," he said.
Naval drone attack on Novorossiysk
During the night of August 4th, naval drones attacked the port city of Novorossiysk.
The Russian Ministry of Defense claimed to have successfully repelled the attack, but later, photographs of a damaged ship emerged online.
Sources within the Security Service of Ukraine (SBU) confirmed a special operation in the bay of Novorossiysk, resulting in damage to the amphibious ship "Olenegorsky Gornyak."