Russian defense breakthrough near Robotyne: Experts assess prospects for Ukrainian offensive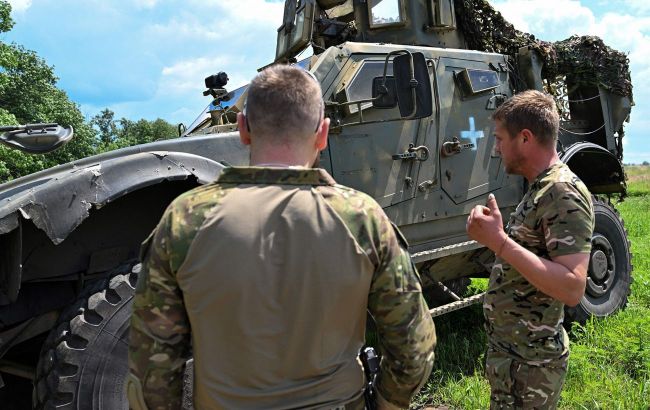 Ukrainian Armed Forces to continue offensive in Robotyne area (Photo: Getty Images)
The Armed Forces of Ukraine have not yet achieved significant success, even though the enemy is deploying additional forces. According to British intelligence, about 10,000 Russian paratroopers from the 7th and 76th Airborne Divisions have been thrown to Robotyne as infantry reinforcements for the exhausted ground forces.
Expert Oleksandr Musiienko sees this as an attempt to patch up holes in an emergency mode.
"Their units demonstrate uncertainty because, despite all the defense lines, additional forces continue to be transferred. This indicates uncertainty about whether they can hold these positions," he noted in the comment to RBC-Ukraine.
However, the "non-targeted" use of paratroopers will slow down the Ukrainian counteroffensive. Oleksandr Kovalenko believes that the primary task will be to neutralize the enemy.
"Only after this human resource is exhausted will we continue to expand our foothold in the areas of Novoprokopivka, Ilchenkove, Solodka Balka, Verbove, and Ocheretuvate. In this triangle, we will make progress," added the expert.
The advance in the triangle of Novoprokopivka-Verbove-Ocheretuvate will be possible after the Russian reinforcement is neutralized (deepstatemap.live)
Land corridor
Chief of the Main Intelligence Directorate of the Ministry of Defense, Kyrylo Budanov, in an interview with The Economist, called the breakthrough of the Russian defense in several places a prerequisite for the Ukrainian Defense Forces to cut off the land corridor to Crimea before winter. In his opinion, Russia lacks strategic reserves to prevent this.
As emphasized in the RBC-Ukraine material, the chief of military intelligence voiced an optimistic scenario. According to it, by the end of the year, our troops will reach not only the coast of the Azov Sea but also the administrative border with Crimea. However, everything depends solely on how events unfold in the coming weeks.
"There are chances to do this. Ultimately, their success can be supported by both battlefield successes and the activity of our Western partners in terms of military aid," Musiienko assessed Budanov's forecasts.
Ukrainian Armed Forces' counteroffensive
The Armed Forces' counteroffensive began in early June. Olexandr Tarnavsky, the commander of the Tavria Operational Strategic Group, stated that the Ukrainian Armed Forces is positioned between the first and second lines of defense. According to him, Russia spent about 60% of its time and resources on the first line and 20% on the second and third lines each. Therefore, Ukrainian forces might breach faster.
Previously, British intelligence reported that in September, Russia reinforced the 58th Combined Arms Army of the VDV, which is in critical condition, on the Orikhiv direction in the Zaporizhzhia region. In full force, such units are supposed to consist of approximately 10,000 elite paratroopers. However, almost all units are likely in critical condition and are being used as regular infantry.