Political and military goals: Experts explain why Russia needs Avdiivka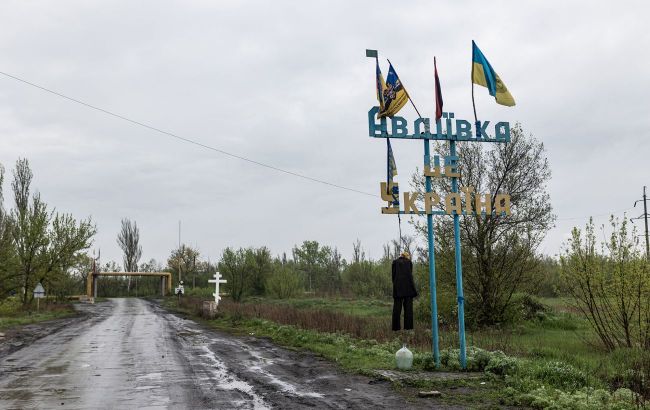 Experts explain why Russia needs Avdiivka (Getty Images)
One of the Russian goals is unquestionably a military one. Avdiivka is one of the closest cities to Donetsk and is under the control of the Ukrainian Armed Forces, which poses challenges for the Russian occupiers.
Essentially, the entire Donetsk region is an agglomeration where one city blends into another. Yasynuvata, an important railway junction, is located near Avdiivka. Just 5 kilometers from the city is Donetsk Airport, and a bit further lies the occupied city of Horlivka.
Therefore, by holding Avdiivka, the Ukrainian military can maintain control over several strategically important points and logistical hubs, notes military expert Pavlo Narozhnyi.
"Avdiivka is like an appendix in the enemy's defense. It juts deep into their territory for about 10 kilometers. This is a precarious situation for the enemy. The shorter the front line, the better for them. They need to straighten the front line to ease the situation near Donetsk because it's very tense there," says Narozhnyi.
The other goal is political. Firstly, elections are approaching in Russia, and the current President Vladimir Putin wants to sell his personal victory to the Russian people. Bakhmut, captured by the Wagner Group, doesn't fit this role well due to conflicts between the Ministry of Defense and the former leader of the PMC Wagner Yevgeny Prigozhin.
However, Russia's Defense Minister, Sergey Shoigu and, accordingly, Putin needs to showcase their achievements. Avdiivka, as odd as it may seem in the context of last year's ambitions, is a suitable choice today, says military expert Petro Chernyk.
"Putin should enter the elections with the result that he has achieved his goals in the Russian Federation. I don't believe in any uprisings of the Russian people, but for the elites, it's a sign of his incompetence. That's why they are storming Avdiivka. But from a military perspective, it's a suicide," the expert said.
Situation in Avdiivka
In the past week, the situation in the Avdiivka area has intensified. Russian forces are making continuous attempts to capture the city.
According to the General Staff of the Ukrainian Armed Forces, over five enemy attacks have been repelled in this area within the past day.
Meanwhile, local residents continue to be evacuated from the city in small groups, often under shelling. For instance, yesterday, law enforcement officers came under cluster munitions attack in the Avdiivka region. The Russians targeted them with the Uragan multiple launch rocket system.