Attack on 'Shaykovka' airfield: Ukrainian Intelligence reports damage to several aircraft units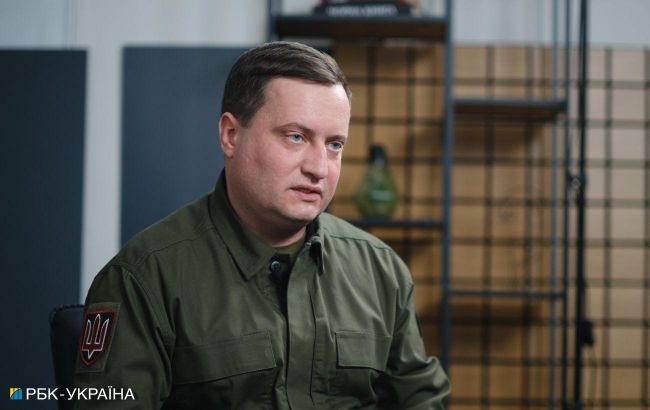 Andrii Yusov, representative of the Defense Intelligence of the Ministry of Defense of Ukraine (Photo: Vitalii Nosach, RBC-Ukraine)
During today's attack on the Russian airfield "Shaykovka," several units of enemy aircraft were damaged. The operation was carried out in coordination with Ukrainian Intelligence, according to the representative of the Defense Intelligence of the Ministry of Defense of Ukraine, Andrii Yusov, in a comment to RBC-Ukraine.
"Commenting on what exactly arrived at the 'Shaykovka' airfield, the Defense Intelligence does not provide details. However, we can confirm that groups coordinated by the Defense Intelligence of the Ministry of Defense of Ukraine have executed their tasks successfully. We are aware of several units of enemy aircraft being damaged," stated Andrii Yusov.
According to him, the groups that carried out the attack have worked effectively and returned safely from central Russia.
Yusov emphasizes that operations within the territory of the Russian Federation are ongoing, including Moscow, the Moscow region, and other directions within the aggressor state.
"In many cases, citizens of the Russian Federation are involved, driven by various motives, including ideological ones, in efforts to combat the criminal dictatorship regime," added the representative of Ukrainian Intelligence.
He explains that such events are a consequence of Russia's full-scale invasion and genocidal war against Ukraine. They will continue until complete de-occupation and cessation of aggression, Yusov adds.
The representative of military intelligence also commented on today's drone attack on Moscow. He states that he would not disclose all the details, but that the Defense Intelligence of Ukraine is actively engaged.
Yusov mentions that in this context, he wants to thank the entire Ukrainian volunteer community for organizing projects such as Black Box with the "Return Alive" fund, as well as other initiatives in cooperation with the funds of Serhii Prytula, Ihor Lachenkov, KSE, and Serhii Sternenko.
"It is precisely due to this collaboration that we are hearing more and more news about extraordinary situations in and around Moscow, about canceled flights. The result of this cooperation was seen today, particularly in the capital of the aggressor state," Yusov concluded.
Attack on "Shaykovka"
Today, information about a drone attack on the Russian Shaykovka airfield in the Kaluga region appeared on Russian Telegram channels.
Reports on social media indicated that as a result of the drone attack, supposedly only one aircraft, which was not in use, was damaged.