Paid entry: What you need to know about the new EU access permit system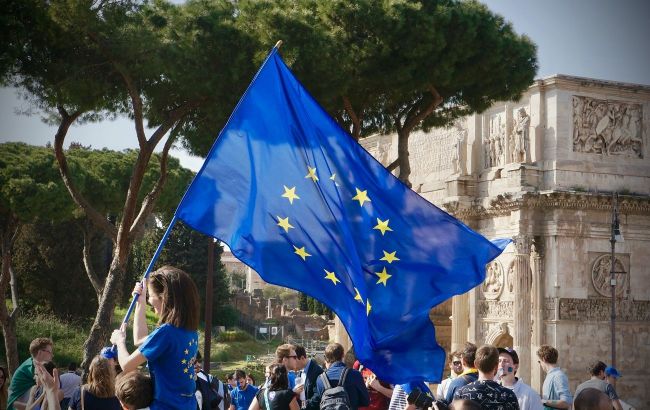 EU flag (Photo: unsplash.com)
In just a year, travelers from over 60 countries around the world will encounter new regulations when traveling to the Schengen Zone visa-free. The implementation of the European Travel Information and Authorization System (ETIAS), a system that has faced multiple delays, is now projected to be operational by mid-2024. Here are the key aspects that travelers need to be aware of regarding the new requirements for visiting Schengen Zone countries.
1. ETIAS isn't a visa
Despite widespread media claims, ETIAS is not a new type of visa. This misconception led travelers from over 60 nations to believe that they would soon require a visa to enter the Schengen Zone, even though visa-free agreements are in place among these countries.
In reality, ETIAS is not a visa; it's a pre-screening program for travelers under the EU visa-free regime, including individuals from Ukraine, the UK, the US, New Zealand, Albania, Bosnia, and more. If visa-free agreements are in effect, no additional visa application is necessary.
ETIAS is a pre-screening program for travelers under the EU visa-free regime (Photo: unsplash.com)
To obtain a Schengen visa, you must navigate through a series of intricate procedures: scheduling appointments, assembling an extensive list of documents, undergoing an interview, and paying for the visa (even if you might face a rejection).
However, in the context of ETIAS, applying for a travel authorization takes merely ten minutes, eliminating the need for interviews, appointment scheduling, or document collection.
2. Beware of scams. ETIAS operates under "europa.eu" domain
Numerous websites have cropped up pretending to be the official ETIAS website or mimicking the appearance of the EU's official sites. Some even pose as intermediaries for obtaining ETIAS, although such services are unnecessary.
The legitimate ETIAS website is situated under the domain europa.eu, and other existing sites are not authorized.
3. ETIAS doesn't affect visa applications
Travelers from over 100 nations currently requiring a Schengen visa for short-term trips to any of the 27 Schengen Zone countries won't need to utilize ETIAS. It's solely necessary for countries enjoying visa-free entry to the EU.
4. ETIAS is a security measure
Though some British tabloids speculated about ETIAS as an "EU revenge action" following Brexit, this is inaccurate. The proposal for ETIAS and the Brexit referendum in the UK concerning EU departure both occurred in 2016, but they're unrelated.
The ETIAS will help EU countries streamline entry procedures at external borders (Photo: uk.wikipedia.org)
In essence, the creation of ETIAS is an EU effort to protect its borders, prompted by previous waves of migrants reaching EU boundaries and a series of terrorist attacks.
It's also anticipated that this system will aid EU nations in streamlining entry procedures at external borders and reinforcing visa liberalization policies. Similar systems are under development in other countries, including the UK and the US.
5. Price - 7 euros, application in 10 minutes
Applying for ETIAS is significantly simpler than obtaining a visa. Travelers will need to provide specific information and upload passport scans, and their photographs.
ETIAS will cost only 7 euros. Travelers won't need a new ETIAS for each trip; the same one can be used until its expiration.
Initially, ETIAS will be valid for two years. If a passport expires within two years of applying for ETIAS, the issued ETIAS will remain valid until the passport's expiration.
For more information on why entry might be denied to Ukraine and how to respond in such situations, consult our previous coverage.
We've also reported on delays passengers in the EU might face for flights and train journeys.