Only 10 euros per day: Top-5 most affordable EU capitals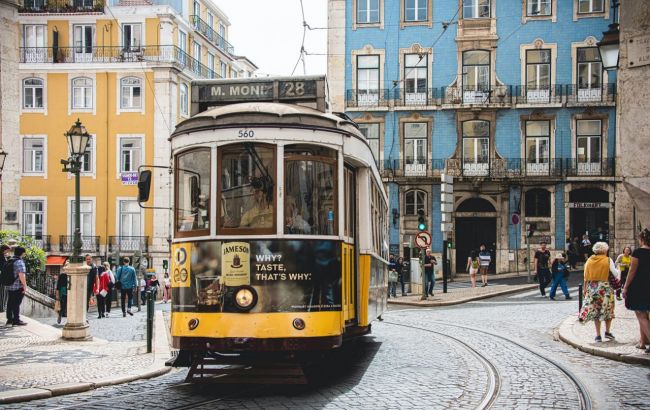 Top-5 budget-friendly EU citites to live in (Photo: unsplash.com)
The cost of living varies significantly across different EU countries. Living in Denmark or Norway is a different story compared to Czechia or Bulgaria. However, living in Europe doesn't necessarily require spending a fortune. Here are several budget-friendly European cities that are ideal for those who want to be thrifty with their money, according to Travelcontinuously.com.
Top-5 budget-friendly cities in Europe
Krakow, Poland
Poland is one of the most affordable countries in Europe, and the medieval Polish city of Krakow is no exception. It offers everything you would expect from a European destination - stunning architecture, rich history, coworking spaces, developed infrastructure, and a wide selection of dining establishments.
Despite its increasing popularity as a relocation destination in recent years, Krakow remains relatively inexpensive compared to other European cities. You can find many budget-friendly yet comfortable apartments, and dining costs can be as low as 10 euros (403 hryvnias) per day. The average monthly rent in Krakow is around 680 euros.
Krakow also offers numerous free events, including walking tours of the Old Town and visits to Wawel Castle.
Krakow, Poland (Photo: unsplash.com)
Tallinn, Estonia
If you're looking for an affordable European city with a fairy-tale atmosphere, Tallinn might be the perfect fit. It is described as a medieval city straight out of a storybook and one of the most budget-friendly places in Europe. Rent in Tallinn is relatively low, ranging from 200 to 750 euros per month for one-bedroom, two-bedroom, or three-bedroom apartments. Transportation costs are also very reasonable, and residents can even enjoy free public transportation.
Due to its small size, most of the notable attractions in Tallinn are within a few minutes walking distance from each other. Additionally, many events in the city are free.
Tallinn, Estonia (Photo: unsplash.com)
Riga, Latvia
Latvia, another Baltic country with beautiful cozy cities, offers its capital, Riga, as one of the most affordable destinations in Europe.
Accommodation options in Riga start as low as 15 euros per night for hotels and hostels. Renting a one-bedroom apartment in Riga can cost anywhere between 300 and 700 euros per month.
When it comes to dining, Riga provides plenty of affordable choices, ranging from street food to inexpensive restaurants.
Riga, Latvia (Photo: unsplash.com)
Lisbon, Portugal
Lisbon may be the capital of Portugal, but it is also one of the most affordable European capitals to live in. Although the cost of living in Lisbon is higher than in other parts of the country, it is still quite low compared to other European capitals.
Rent is particularly affordable outside the main tourist areas, and essential goods like food and transportation are relatively inexpensive. Renting a one-bedroom apartment in a small city or the central part of the country starts at around 350 euros per month, while two-bedroom apartments start at 700 euros.
In Lisbon, you can find a wide range of affordable dining options, from street food to sit-down restaurants. The city also offers a variety of affordable leisure activities, from picturesque parks to numerous museums and galleries.
Lisbon, Portugal (Photo: unsplash.com)
Prague, Czechia
If you're seeking an affordable European city with a rich history and culture, Prague should be on your radar. The capital of Czechia boasts fascinating architecture, a diverse dining scene, and opportunities for remote work.
The cost of living in Prague is quite reasonable. For instance, you can find a one-bedroom apartment in the city center for less than 700 dollars per month.
Local review websites also assure visitors that a satisfying meal can be enjoyed for less than 10 euros. If you buy groceries from local supermarkets and cook your meals, the cost will be even lower.
Prague, Czechia (Photo: unsplash.com)