Zodiac signs to find their happiness by the end of 2023: Who should prepare for wedding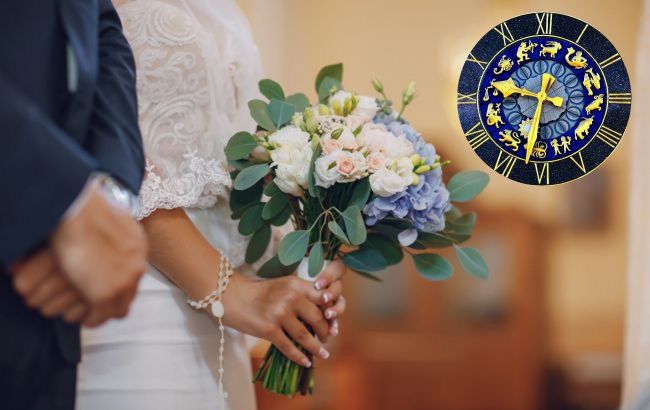 Find out who love will strike with (collage: RBC-Ukraine)
The horoscope for the end of this year promises incredible surprises for representatives of three Zodiac signs. They will be able to meet their true love, start a romance, and even have a wedding.
Who will be lucky in love by the end of 2023 and who will finally find happiness for a lifetime, according to Slovofraza and Spiritualify.
Gemini
A fateful period awaits you. You will be able to devote maximum attention to your relationships. Perhaps you will strengthen your bond with your significant other, and this year will mark an incredibly significant event for you - a wedding.
If you are ready to start a family, take action. Sometimes, you procrastinate, losing a lot of time due to fears and doubts. Openly express your feelings and don't be afraid to confess. It's better to take the initiative and receive an immediate response than to suffer for years in uncertainty.
Leo
At the end of this year, your career may not be particularly favorable, and there may be several challenges at work. However, all of this will be overshadowed by great joy - you will meet someone who will steal your heart. Everything can develop very quickly, and there is a chance that you may decide to have a wedding even before the New Year.
Changes in your personal life will work in your favor. Allow yourself to dissolve in your relationships and fully embrace romance. Positive emotions will help you forget about the difficulties, and the support of your significant other will give you confidence that you've made the right choice.
Capricorn
By the beginning of 2024, you will clearly understand that the most important thing in life is love. However, to achieve this, you will have to make a difficult choice. Perhaps your beloved will decide to take your relationship to a new level, but you will start to worry because you won't want to sacrifice your usual life.
If you truly value your significant other, try not to make a mistake. Discuss your fears and address any misunderstandings. Then everything will fall into place, and you will know how to proceed.
Earlier it became known that the end of October will dramatically change the lives of three Zodiac signs.