Zodiac signs to await a fantastic start to 2024: Lucky list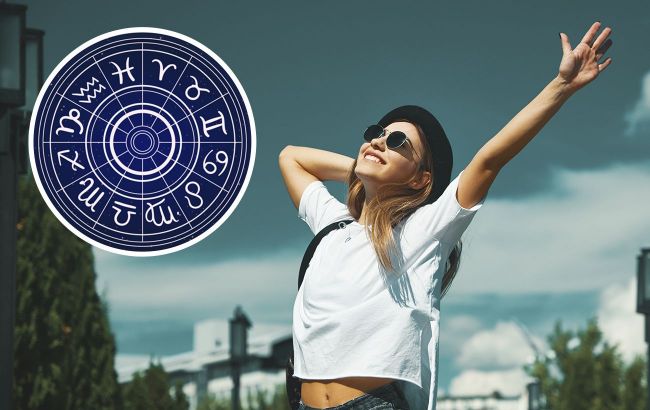 In these Zodiac signs, 2024 will start with happiness (collage: RBC-Ukraine)
The horoscope for the beginning of 2024 promises luck and fortune to three representatives of the zodiac. Celestial bodies have prepared surprises for them, and the Universe will bestow very valuable gifts from the first days of the year.
To find out who will have the happiest start to 2024, according to Spiritualify.
Virgo
The most analytical sign of the Zodiac has every chance to enjoy a fantastic start to the year. Fortune will start smiling at you from the first days and adorn your path with heightened ambitions and attention. This will ignite powerful energy that will begin to bring you closer to realizing your professional dream. Expect rapid progress thanks to your thinking and efforts.
The most important month will be March, surpassing all your expectations. You will take significant steps in your professional and financial development. The difficulties of the past year will be left behind, and you will be able to enjoy a period of financial stability and relaxation.
In the realm of the heart, everything will be favorably complex, and there is no reason to worry. Don't let irrational fear consume you and instill anxiety in your heart. Trust and communication will be the foundation of your strong relationships. Resist the temptation to focus on solitude; opt for open dialogue to strengthen trust and understanding.
Libra
From the first days of the year, a surge of strength and energy will flow through your veins. Utilize these new opportunities to open the same doors to success. The new and potent energy will enable you to skillfully address tasks in various life spheres, even those problems that have been troubling you for an extended period.
Embrace the winds of change in your life because your readiness will be crucial. Your activity will yield positive results and fill your life with radiance. After a prolonged period of stagnation, your dreams and desires will once again take center stage, inspiring you to formulate a plan for their realization. Anticipate a significant breakthrough in your personal life - you will grow closer to someone dear to you. Cherish these tender feelings.
Through discipline and perseverance, you will witness your impressive success in achieving your goals. A true dawn awaits you in the professional sphere, and the results will be the foundation of your progress. You will easily overcome all obstacles in your path. Seize this favorable period for the financial sphere and consider investments that will secure your future.
Scorpio
For you, the beginning of the year will be particularly vibrant as the entire cosmos ushers in luck and change into your life. In the initial stages, you will notice improvements in communication. This will be advantageous for expressing your thoughts clearly and persuasively, becoming an additional strength. Be prepared for numerous people seeking your wise advice, as your counsel carries weight and deserves trust.
Success awaits you in the professional sphere, but don't forget - if you need assistance, turn to colleagues and collaborators for effective plan implementation, support, and cooperation. Apply teamwork and mutual collaboration; they will form the foundation propelling you toward your goals. This will also aid in achieving financial independence.
Your positive optimism and charisma will radiate, drawing others in. Utilize this period to create precious memories with loved ones. It's the best time to address the most challenging issues in your relationships. Together with your partner, you'll gain a clear vision of a shared future.
Earlier, we talked about which zodiac signs can expect significant changes in the coming months.