New life coming soon for some zodiac signs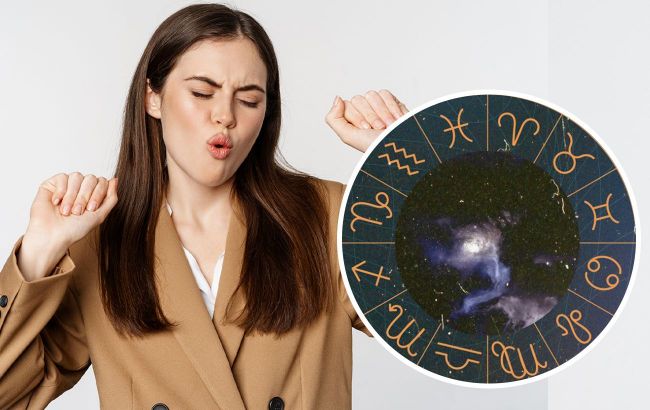 These zodiac signs will soon start a new life (RBC-Ukraine collage)
The horoscope for the final months of 2023 predicts big changes for many zodiac signs. These changes will mark the beginning of a completely new path in their lives. Who among the zodiac signs will begin a new life before January 2024, as reported by Spiritualify.
Aries
Over the next three months, analyze the patterns that link all your relationships. By reflecting on your needs and personal strengths, you can evaluate and improve your personal life. You'll also receive valuable insights from honest and crucial discussions with loved ones.
Be ready for challenges that stem from your past and the possibility of encountering new people, which may alter the dynamics of your current relationships. You will learn to value the perspectives and needs of others, and this realization will become very clear to you. Be receptive to personal growth.
Cancer
Big changes are coming in your personal and home life. You might find it hard to go over your past feelings and experiences, but later on, you will discover that you can sort out all your emotional issues and set the stage for a calmer tomorrow. You will start to feel intense emotions stemming from family gatherings, traumatic incidents, or fights during your childhood.
You must understand how your behavior and other aspects of your life are impacted by who you are. It would help to find a spot in your house where you feel complete, secure, and comfortable. Otherwise, your tension will show in everything nearby. You'll be better equipped to handle issues, even long-standing ones.
Libra
You are embarking on a journey of self-discovery that will provide additional insight into your identity and how you present yourself to others. Consider how your relationships can evolve during this journey. You've come to recognize that continually sacrificing your needs for the sake of others is no longer an effective approach. Embrace this chance to learn more about yourself.
Find a balance between taking care of yourself and building relationships with others. Now is the time to explore who you are and who you want to become. Use this chance to grow and transform yourself while prioritizing your life and personal goals.
Capricorn
Your professional life and the image you project to the public will take center stage over the next three months. Take a moment to reflect on what it was that led you to your current profession and goals. How much does your work ethic contribute to your perception? You're obsessed with becoming a better person, and it's not necessarily a passion, but a desire for glory.
If your career interests have waned, be open to new opportunities, on a new path. Sometimes a change of direction can lead to unexpected rewards. Remember that your professional identity is just one aspect of your personality. And it cannot completely define you. Now is the time to establish a healthy work-life balance.
Previously we told you about which of the Zodiac signs will meet their soul mate before the end of 2023.
And we also wrote about which of the Zodiac signs will have a difficult period in late fall.