Zelenskyy weighing pros and cons of holding elections in Ukraine - MFA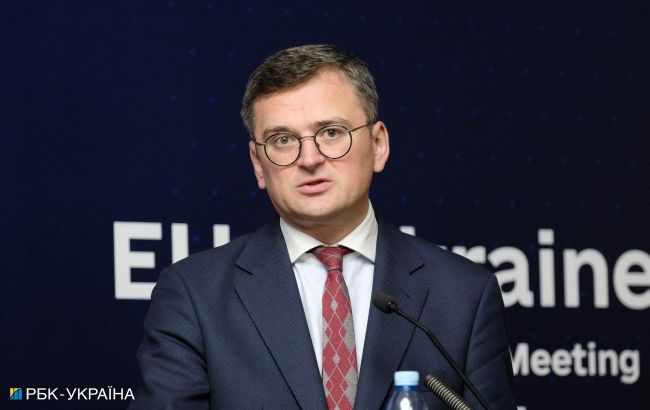 Minister of Foreign Affairs of Ukraine, Dmytro Kuleba (Vitalii Nosach, RBC-Ukraine)
President of Ukraine Volodymyr Zelenskyy is currently weighing all the pros and cons of holding presidential elections in the spring of 2024, according to the Minister of Foreign Affairs of Ukraine, Dmytro Kuleba, Sky News reports.
"We are not closing this page. The president of Ukraine is considering and weighing the different pros and cons," Kuleba said.
He added that holding elections during the war with Russia would entail unprecedented challenges.
Presidential elections
Presidential elections in Ukraine are scheduled to take place in 2024, planned for the end of March.
However, it is prohibited by law to hold elections because of a state of war declared in the country.
Zelenskyy recently acknowledged that the Ukrainian parliament may change the legislation on this matter, but only if the United States and Europe agree to meet several conditions.
An advisor to the head of the Presidential Office, Mykhailo Podolyak, lists five reasons why it is impossible to hold elections in Ukraine during a war.