Elections in Ukraine are impossible during the war: Presidential Office reveals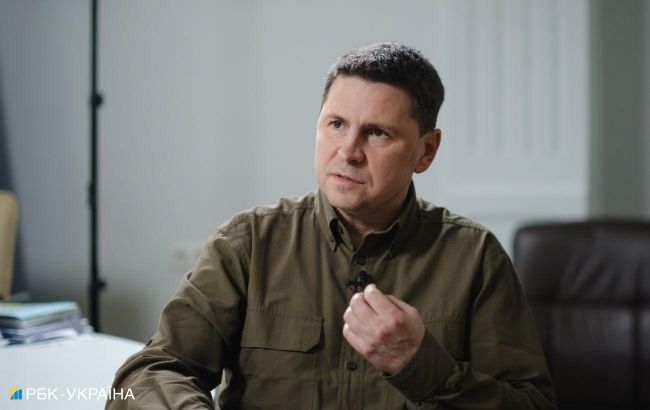 Mykhailo Podolyak, an Advisor to the Head of the Office of the President of Ukraine (Photo: RBC-Ukraine, Vitalii Nosach)
Conducting elections in Ukraine during the war is impossible for several reasons. Moreover, it is prohibited by legislation, according to the advisor to the Head of the Office of the President of Ukraine, Mykhailo Podolyak.
"Firstly, we are indeed under martial law. Secondly, millions of people are directly involved in what is happening on the front lines. Organizing elections there is practically impossible. The President clearly says that if there are observers who can sit in the trenches," Podolyak stated.
According to him, the second reason is the constant attacks by Russia. The third component is the issue of campaigning.
"How can we carry out campaigning? We have a conscripted army, not a contracted one. People have the right to nominate their candidates and conduct certain informational events. How can we ensure these rights?" the advisor pointed out.
Another reason is the significant number of internally displaced people.
"It's not even the seven million that global organizations talk about; it's more than 14 million when you count the internally displaced. How can we carry out voter registry re-registration in such a short time?" Podolyak explained.
And the last reason, according to him, is the cost of holding elections.
Elections in Ukraine in 2024
Parliamentary elections were supposed to take place in Ukraine on October 29; however, such possibility is prohibited by law during martial law. Also, presidential elections are planned for the end of March 2024.
US Senator Lindsey Graham stated on August 24 that elections are scheduled in Ukraine in 2024 despite the imposed martial law.
President Volodymyr Zelenskyy mentioned that he is ready to hold elections if allies provide the appropriate assistance to Ukraine. This includes $5 billion and Western observers, even in the trenches.
Later, Senator Lindsey Graham called on allies to provide financial and technical assistance to Ukraine for conducting elections in 2024.