Zelenskyy visits Ukrainian military in Zaporizhzhia region, discusses counteroffensive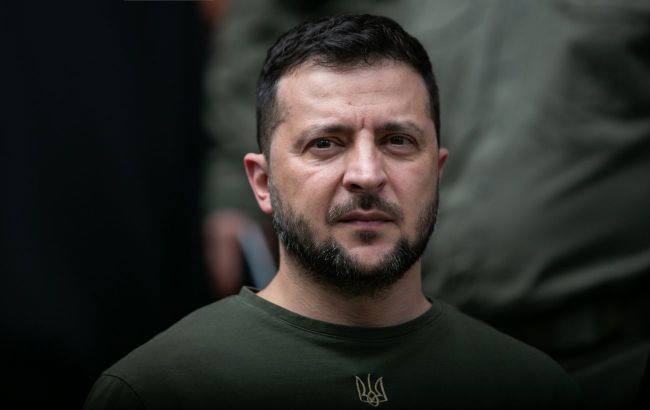 President of Ukraine Volodymyr Zelenskyy (Getty Images)
According to the President, he visited the Melitopol direction and the 3rd Operational Brigade named after Colonel Petro Bolbochan located there.
Its soldiers participated in combat missions in the Donetsk and Luhansk regions, defensive battles for Kharkiv, and the liberation of villages near Kharkiv.
"Currently, the brigade's soldiers are conducting offensive actions in the Zaporizhzhia direction. We discussed the most challenging issues with the brigade's commander," the President wrote.
He also visited the forward command post of the 46th Separate Air Assault Brigade of the Airborne Assault Forces of the Ukrainian Armed Forces. He thanked the soldiers for defending Ukraine in the Orikhiv direction.
"Our soldiers are capable of ensuring real freedom for Ukraine. Thank you for your resilience and for every meter of progress!" emphasized Zelenskyy.
During his visit to the Zaporizhzhia region, Zelenskyy also met with the 118th Separate Mechanized Brigade, which is advancing in the Melitopol direction.
"Step by step, they are resolutely moving towards the necessary result," the President said.
Counteroffensive of the Ukrainian Armed Forces
The issue of Ukraine's counteroffensive was actively discussed even before its start. However, due to significant attention to it, some Western politicians and media already referred to the Ukrainian Armed Forces' counteroffensive as "slow" or not as expected.
In response to such remarks, the Ukrainian military-political leadership repeatedly addressed these criticisms. They stated that the counteroffensive is proceeding according to plan in terms of effectiveness.
For instance, the Commander-in-Chief of the Armed Forces of Ukraine, Valerii Zaluzhnyi, noted that such comments annoy him because "this is not a show, every meter is gained with blood."
National Security Council of the United States said that the Russians had established multiple defensive lines on the occupied territory of Ukraine over several months. Hence, this is slowing down the advancement of the Ukrainian forces.