Zelenskyy to make case in U.S. for Ukrainian victory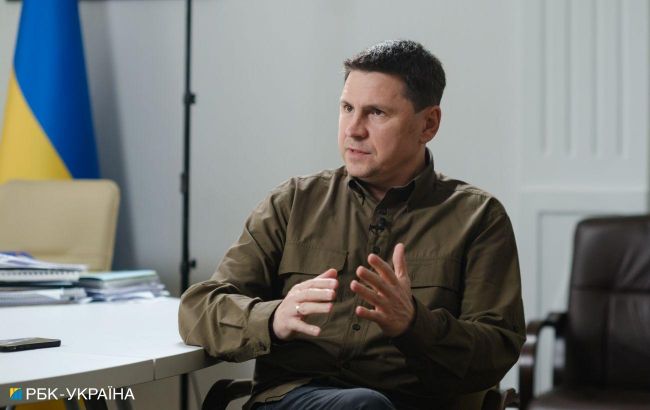 Advisor to the Head of the Presidential Office Mykhailo Podolyak (Vitalii Nosach, RBC-Ukraine)
Ukrainian President Volodymyr Zelenskyy will make a compelling case for the urgent need to defeat Russia swiftly in his addresses to the United Nations and during his meeting with U.S. President Joe Biden this week, according to the advisor to the head of the Office of the President, Mykhailo Podolyak in an intervie with CNN.
Mykhailo Podolyak said that Zelenskyy would use the platforms to explain "why this war should have a fair ending," and "that helping Ukraine is an investment in stability, in global rules, in the restoration of international law."
Zelensky will also stress that "this war can be accelerated if there is a sufficient amount of weapons for Ukraine," Podolyak added.
World leaders are gathering in New York starting Monday for the United Nations General Assembly.
Aside from an address to the assembly, Zelenskyy also has plans to hold several meetings with other world leaders in New York, according to people familiar with the plans. After that, the Ukrainian president is set to go to Washington to meet with Biden.
Zelenskyy's visit to the U.S.
This week, President Volodymyr Zelenskyy is set to travel to the United States for the United Nations General Assembly meeting.
The White House has announced a planned meeting between Zelenskyy and U.S. President Joe Biden, scheduled for Thursday, September 21.
Additionally, on September 21, Zelenskyy will address American senators in Washington. This address coincides with Congress considering further assistance to Ukraine.
Zelenskyy's last visit to the United States was in December 2022, marking his first trip outside Ukraine since the start of Russia's full-scale invasion.