Zelenskyy tells Sunak about Avdiivka's defense: Enemy lost at least one brigade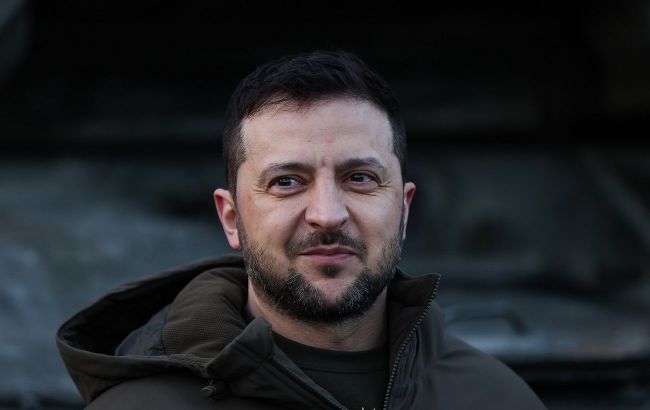 Ukrainian President Volodymyr Zelenskyy (Photo: Getty Images)
Ukrainian President Volodymyr Zelenskyy stated that Russian occupiers suffered significant losses in personnel and equipment during attempts to storm Avdiivka in the Donetsk region. Ukrainian defenders repelled the attacks, "subtracting" at least one enemy brigade, according to the official internet representation of the President of Ukraine.
During a phone conversation with UK Prime Minister Rishi Sunak, the head of state extensively discussed the situation on the front lines in Ukraine. They mainly addressed the situation with attempts by Russian forces to capture Avdiivka.
"Russia will continue to try to occupy the entire Donbas. Occupiers attempted to encircle Avdiivka, but our soldiers stopped them each time, pushing them back and causing painful losses," emphasized Zelenskyy.
The president also clarified that Russian interveners "lost at least one brigade in these attempts."
A brigade, as a tactical military unit, usually consists of three to six battalions with the addition of support units and can be loosely described as an enlarged or reinforced regiment. A brigade can have a personnel strength ranging from 1,000 to 8,000, although more commonly, it ranges from 1,000 to 5,000 military personnel approximately.
What Zelenskyy and Sunak discussed?
The parties discussed further defense cooperation between the countries, particularly strengthening Ukraine's air defense system with missiles and means to counter drones.
Zelenskyy briefed Sunak on the situation in the Black Sea and Russia's actions that "pose a danger to civilian navigation." Nevertheless, the grain corridor will continue to operate despite all threats, according to the Ukrainian president. In this context, the interlocutors discussed further work on implementing insurance for civilian vessels.
Zelenskyy and Sunak coordinated positions on international platforms and the preservation of international support for Ukraine.
The Ukrainian president expressed gratitude to Rishi Sunak for all the assistance from the United Kingdom, especially for the recent £100 million defense support package.
They also exchanged assessments of the situation in the Middle East.
Occupation attempts on Avdiivka
About two weeks ago, Russians significantly intensified their offensive on Avdiivka in the Donetsk region. The enemy actively shelled the city and neighboring settlements. As the head of the Avdiivka Military Civil Administration previously noted, this offensive is the most extensive since 2014.
The occupiers continued massive shelling of Avdiivka and Ukrainian positions. Ukrainian military repels enemy attacks, mostly involving infantry rather than heavy equipment. However, Russian forces continued their attempts to storm Avdiivka. Earlier, the spokesman for the Defense Forces of the Tavria direction, Oleksandr Shtupun, reported that since the beginning of the enemy's offensive on Avdiivka, losses of the Russian army in the east had exceeded 5,000 killed and wounded. Additionally, the occupiers lost about 400 pieces of armored vehicles.
More information on whether Avdiivka will become the second Bakhmut and why Russians intensified the offensive now - in the RBC-Ukraine's material.