No clear peak or decrease in Russian attacks on Avdiivka, official says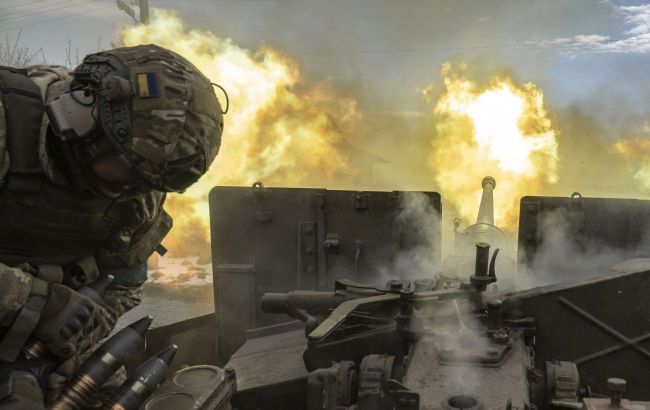 Ukrainian soldier (Getty Images)
Russian forces continue to conduct heavy shelling on Avdiivka and the positions of the Ukrainian forces, primarily using infantry for assaults rather than heavy equipment. Despite this, the Ukrainian military successfully repels enemy attacks, as Vitalii Barabash, the head of the Avdiivka Military Administration, told Espreso TV.
Speaking of the situation in Avdiivka and its vicinity, the official characterized it as complex but under control.
"Indeed, it's intense and tough. Day by day, it's not different – the enemy deploys new forces to embody their insane desire to encircle the city," he stated.
Barabash notes that Ukrainian defenders are holding their defensive positions, despite facing difficult circumstances.
"Despite the numerous heavy shelling, airstrikes, and infantry assaults, the situation is tough but under control," Barabash noted.
Russians changing tactics
Over the past two days, Russian occupiers have reduced the use of heavy equipment in their advance attempts, though infantry assaults have not decreased.
"Most likely, the weather conditions are restricting their use of equipment, or perhaps they realize that they no longer have enough manpower," Barabash said.
Attacks and assaults may increase
At the same time, Ukrainian military forces "do not let up and understand that the enemy will only intensify its pressure."
"As for any peak or a decrease in hostilities, unfortunately, it is not happening yet," he concluded.
Barabash also denied Russian propaganda messages claiming supposed changes in the gray zones amid ongoing attacks by Russian military forces.
Russian military advance on Avdiivka
About a week ago, Russian occupiers significantly intensified their advance on Avdiivka in the Donetsk region. The enemy has been actively shelling the city and nearby areas.
As Barabash previously said, this advance is the largest since 2014. He also reported that the enemy would not cease assaults in the Avdiivka area, despite significant losses in personnel and equipment.
After a relative lull, occupiers once again escalated their attempts to encircle the city.
On October 24, Ukrainian forces in the Tavria direction reported a change in Russian tactics for taking Avdiivka, with fewer assaults.
For more details on Russian goals for capturing Avdiivka, read the article on RBC-Ukraine.