Zelenskyy sharply reacts to grain export restrictions extension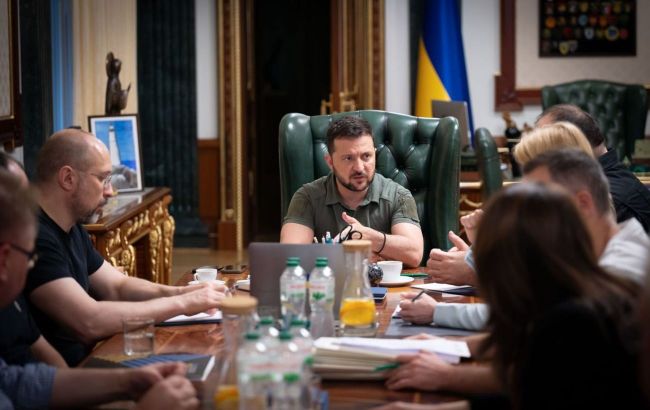 President of Ukraine Volodymyr Zelenskyy (Photo: t.me/V_Zelenskiy_official)
Ukrainian President Volodymyr Zelenskyy held a meeting, with the main topic being grain exports. In particular, the issue of restrictions by the European Commission was raised, according to the head of state in Telegram.
According to him, Ukraine believes in reaching agreements with the European Commission but is also preparing for any developments or outcomes.
"Our position is clear: blocking exports by land after September 15, when the relevant restrictions expire, is unacceptable in any form," emphasized the President.
The President added that our country has communication with all interested parties to find a solution that will satisfy everyone.
Ban on grain export
Let's recall that in May, the European Commission prohibited the export of Ukrainian grain to Hungary, Poland, Slovakia, Romania, and Bulgaria. This measure was taken because such exports significantly affected the domestic markets of these countries and created problems for local farmers.
The restrictions were initially imposed until June 5, but they were extended until September 15.
Back in June, Ukrainian President Volodymyr Zelenskyy stated that the European Commission had promised not to further extend the restrictions for our country.
However, on July 19, the ministers of Hungary, Poland, Slovakia, Romania, and Bulgaria decided to request the European Commission to extend the limitations at least until the end of the year.
The export of Ukrainian grain complicated Russia's exit from the "grain deal," which the aggressor country announced last week.