Zelenskyy's take on possibility of Ukraine eliminating Putin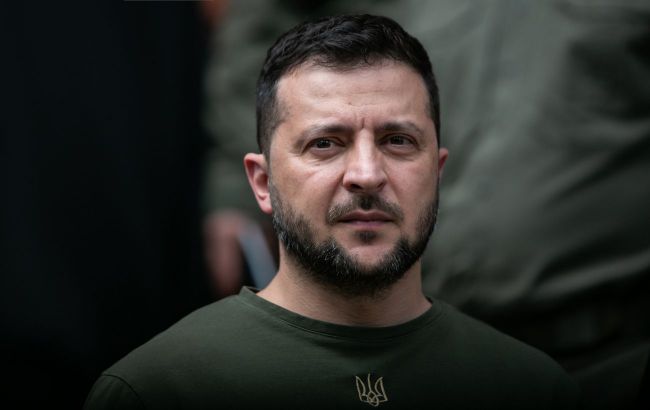 Photo: President of Ukraine Volodymyr Zelenskyy (Getty Images)
Ukraine has every right to defend its land and, accordingly, eliminate the Russian dictator Vladimir Putin, if it has the opportunity. The aggressor country also does not give up its plans to remove the Ukrainian leadership, President of Ukraine Volodymyr Zelenskyi says in an interview with The Sun.
According to him, Russia is not abandoning plans to eliminate the Ukrainian leadership and is trying to do it in any possible way.
"They will use any instruments they have," Zelensky says.
At the same time, answering the question of whether Ukraine can take its turn to eliminate Putin if such an opportunity arises, the president notes that Ukraine has every right to defend itself.
"That's war, and Ukraine has all the rights to defend our land," Zelensky emphasizes.
At the same time, the head of state refused to answer the question of whether Ukraine was involved in the attacks on collaborators and Russian officials in the temporarily occupied territories.
"I can't discuss with you any special operations of Ukrainian intelligence or Secret Service or of some special forces. There are some moments which we are not discussing," the president adds.
Rumors about Putin's illness and death
The rumors that the Russian dictator allegedly has a serious illness have been circulating for a long time. Also, the network constantly reports that Putin avoids going out into the world, and his doubles allegedly appear in public. In particular, Ukrainian intelligence reported that Putin's double could be coming to the occupied territories of Ukraine.
Earlier, the head of the Main Directorate of Intelligence of the Ministry of Defense, Kyrylo Budanov, stated that the Russian dictator had been terminally ill. According to him, the president of the Russian Federation has at least three doppelgangers, they underwent plastic surgery for greater similarity.
At the end of October, some anonymous Russian Telegram channels reported the alleged death of Putin. But the representative Main Directorate of Intelligence, Andrii Yusov, denied this information.