Zelenskyy's Office reveals cause behind Orban's abrupt statements on Ukraine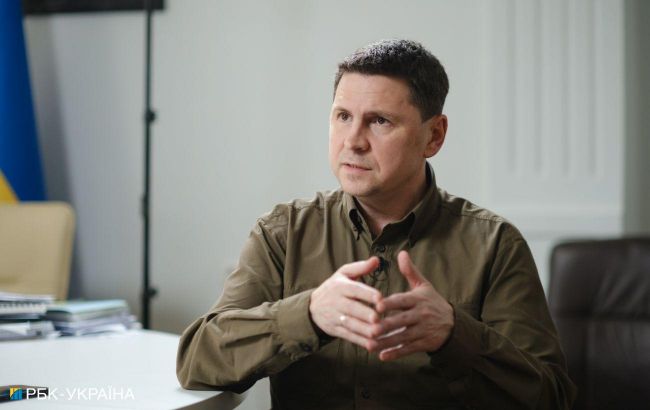 Mykhailo Podolyak, advisor to the Head of the President's Office (Photo: Vitalii Nosach, RBC-Ukraine)
Prime Minister of Hungary Viktor Orban makes sharp statements about Ukraine because he seeks specific advantages from the European Commission, states the advisor to the head of the President's Office, Mykhailo Podolyak.
"We have Mr. Orban's position, which he defends quite firmly, and we don't particularly like those positions," said Podolyak.
According to him, Orban is not fighting alongside Ukraine.
"He is using the topic of Ukraine, but he has his own relations with the European Commission - he wants to gain certain advantages in those specific directions," added the advisor to the head of the President's Office.
Hungary's position on Ukraine
It's worth noting that Hungary's Prime Minister, Viktor Orban, holds an openly pro-Russian position. He frequently makes statements to discredit Ukraine.
Since the beginning of the full-scale war, Hungary has not provided military assistance to Ukraine and has also blocked European Union sanctions against Russia. Furthermore, Budapest continues to trade with Russia, and Hungarian government representatives visit Moscow.
In Ukraine and Brussels, there's a belief that Hungary cannot indefinitely block Ukraine's entry into the EU. European Commissioner for Budget and Administration, Johannes Hahn, notes that the European Commission has mechanisms to make necessary decisions even without Hungary's support.