Can war and corruption prevent Ukraine's accession to EU: European Commission assessment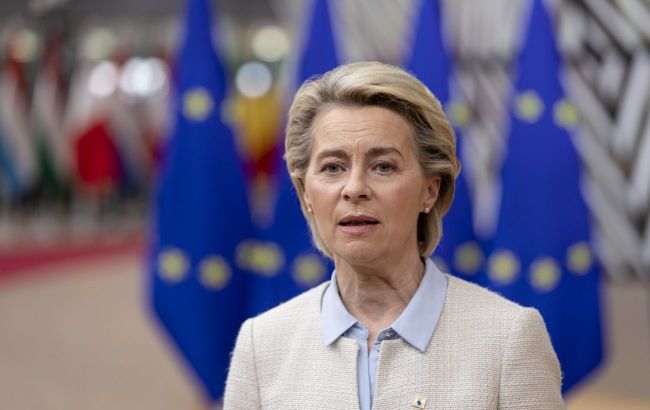 Ursula von der Leyen, the head of the European Commission (Photo: Getty Images)
Ursula von der Leyen, the head of the European Commission, announced that the continuation of anti-corruption reforms in Ukraine has led the European Commission to recommend, in its annual enlargement report, the official start of negotiations for the country's accession to the EU. The ongoing military actions due to Russia's invasion will not hinder this process.
"We are impressed by Ukraine's progress. For ten years already, since the protests on Maidan, Ukraine has clearly indicated its desire to join the European Union, and it has indeed fought for it," she noted.
Von der Leyen mentioned that Ukraine is "working every day" on reforms for EU accession, particularly in corruption and money laundering. Referring to recent reforms, she stated that Ukraine is moving in the right direction, and the correctness of this direction allows proposing the start of negotiations.
She emphasized that Ukraine must continue this path before the official negotiations begin. "This is a clear signal of support for Ukraine from the EU," concluded von der Leyen.
Regarding the situation of the Armed Forces of Ukraine repelling Russia's large-scale military aggression, the EC chair noted that Ukraine is defending not only itself but also other EU states.
"The goal of Russia was to erase Ukraine from the map of the world. If Russia had succeeded in this, you can imagine the consequences for our security. It's good that Russia did not achieve this strategic goal. Ukraine as a nation, as a country, is stronger than ever before," she stated.
In this context, von der Leyen highlighted the importance of stabilizing Ukrainian democracy and "standing by Ukraine with support."
"And to ensure that it overcomes this full-scale aggression unleashed by Russia. If you look more broadly, these are decisive times. Countries must make a choice and clearly state which side they are choosing. And it is obvious when you come to the country that will join the EU, which we are discussing today. They have expressed an apparent desire to join the EU, but some countries want to interfere in this process," stressed the head of the European Commission.
Background
Earlier Today, on November 8, the European Commission published a report on the progress made by Ukraine and other candidate countries on the path to EU accession. In it, the Commission recommended initiating accession negotiations with Ukraine.
Earlier, the press said that Ukraine had fulfilled four of seven recommendations necessary to start accession negotiations with the EU.
The completed recommendations include :
Reforming the Constitutional Court further;
implementing judicial reform, combating corruption;
fight against money laundering;
elites, harmonizing audiovisual legislation with that of Europe.
Ukraine has yet to implement
Anti-corruption reform, including the appointment of the head of the Specialized Anti-Corruption Prosecutor's Office (SAP);
enact the anti-oligarchic law;
harmonize legislation regarding national minorities.