Zelenskyy reacts to corruption scandals: 'A betrayal of state principles'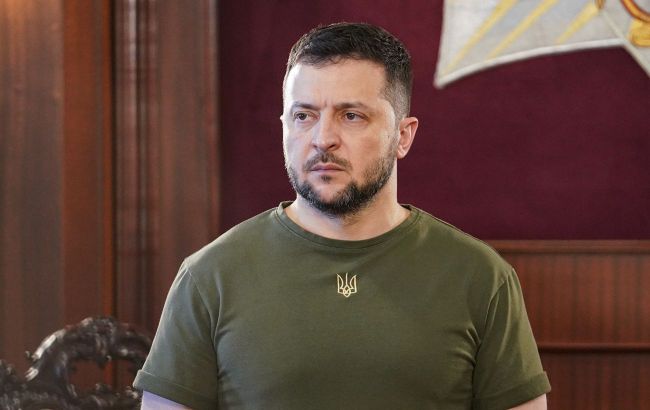 President of Ukraine Volodymyr Zelenskyy (Getty Images)
He pointed out that some individuals seem to think the war is far away from them, as "if the dome of the Verkhovna Rada, or the walls of some offices, or a list of some powers can shield from reality."
"No one will forgive MPs, judges, "military commissars" or any other officials for putting themselves in opposition to the state. For some, it's about islands and resorts during the war, for others, it's about lining one's pockets in the military enlistment office, for others, it's about bribes in the courts. For any public official, this is a betrayal of state principles, a betrayal of the interests of society," he said.
The President emphasized that while some are searching for weapons for the country, others are promoting internal treason and personal enrichment instead of pursuing Ukraine's interests, which, at the very least, provokes anger.
"I want all MPs and officials to hear me now. You must work. In Ukraine and for the sake of the Ukrainian people. I am grateful to those MPs who are truly working for the interests of the state. And those who think about spending more time abroad and look for "profitable" trips so that they can combine them with business, friends or "beaches" - there will not be any of you," he emphasized.
A scandal involving the military official
On July 19, the National Agency on Corruption Prevention determined that the former head of the Odesa Regional Military Commissariat Yevhen Borisov had illegally enriched himself with UAH 188 million. On July 22, he was informed of the suspicion.
A few days later, Borisov was detained in Kyiv while attempting to evade the investigation. Today, the Pecherskyi District Court of Kyiv has chosen pre-trial detention as a preventive measure for Borisov.
A scandal involving MP from Zelenskyy's party
Yuri Aristov, the MP from Servant of the People party was spotted at the five-star Waldorf Astoria Maldives hotel in the Maldives in July of this year.
The information about the deputy's vacation was confirmed by journalists and hotel staff. The cost of a two-person stay there is estimated to be at least UAH 100 thousand per day.
Aristov will be excluded from the party and the Committee on National Security, Defense, and Intelligence if the information about the parliamentarian's vacation in the Maldives is confirmed.
At the beginning of 2023, Zelenskyy instructed the Cabinet of Ministers to allow trips abroad for deputies and other officials only with official delegations. Later, the government implemented corresponding measures.