Zelenskyy on war in Ukraine: 'It's not movie, and it won't end as quickly as we'd like'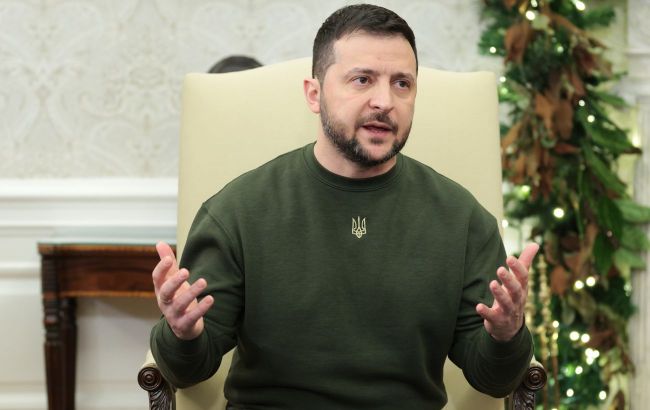 Photo: President of Ukraine Volodymyr Zelenskyy (Getty Images)
The war in Ukraine will not end as quickly as we would like. Because this is not a movie, but daily hard work, behind which the lives of Ukrainians and the military stand, and which takes time, says Volodymyr Zelenskyy during a meeting with Fox Corporation CEO Lachlan Murdoch and Fox News journalists.
"For some reason, people treat this (the war, - ed.) like a movie, and expect that there will be no long pauses in the events, that the picture before their eyes will always change, there will be some surprises every day," he says.
But, according to the president, for Ukrainians and Ukrainian soldiers, war is not a movie, it's our lives, it's daily hard work. And it takes time to complete it.
"Everything will end not as quickly as we would like, but we have no right to give up and we will not do it," Zelenskyy says.
Zelenskyy about the war in Ukraine
Earlier in an interview with The Economist, Zelenskyy said that Russian dictator Vladimir Putin does not understand that he will lose in a long war. At the same time, he does not want to think about a long war, but he is preparing for it.
Before that, the President of Ukraine Volodymyr Zelenskyy stated that Ukraine is ready to fight for a long time without losing people. According to him, the main thing is to minimize the number of victims, as with the example of Israel.
In June 2022, the Ukrainian president declared his desire for Russia's full-scale war against Ukraine to end by the end of the year, before the onset of winter.
​