Zelenskyy on Shahed attack: Sanctions are not enough, world must limit trade ties with Russia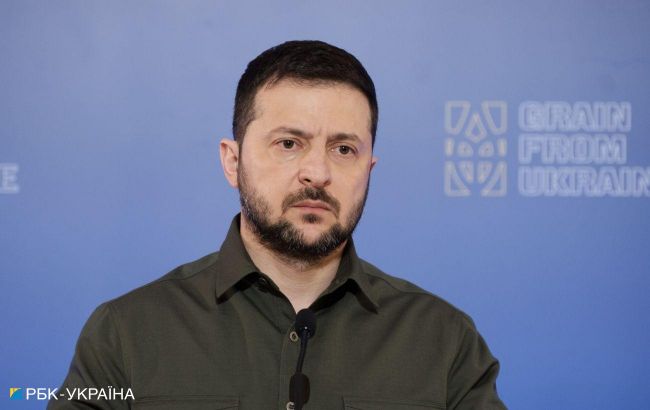 President of Ukraine Volodymyr Zelenskyy (Vitalii Nosach, RBC-Ukraine)
Russia continues to bombard Ukraine with missiles and drones. Already imposed sanctions and world pressure against Russia are not enough, and the world must restrict trade ties with a terrorist state, as Ukrainian President Volodymyr Zelenskyy said in his everyday address.
"And every fact of using components from the countries of the free world to produce weapons for Russian terrorists, in particular, missiles and Shaheds... Every such fact will be our argument that the existing sanctions and pressure against Russia are not enough," Zelenskyy says.
He noted that "the world must limit trade relations with a terrorist state to such an extent that no component from the free world can be used for terror."
Background
Over the night, Russia attacked Mykolaiv with Iranian drones made up of foreign components. Andriy Yermak, Head of the Office of the President of Ukraine, called for strengthening sanctions against Russia.
On the night of July 18, Russia attacked Ukraine with 6 Kalibr cruise missiles and 36 Shahed attack drones. The air defense forces destroyed 38 aerial targets.