Air Defense Forces destroy 38 aerial targets during Russian night attack on Ukraine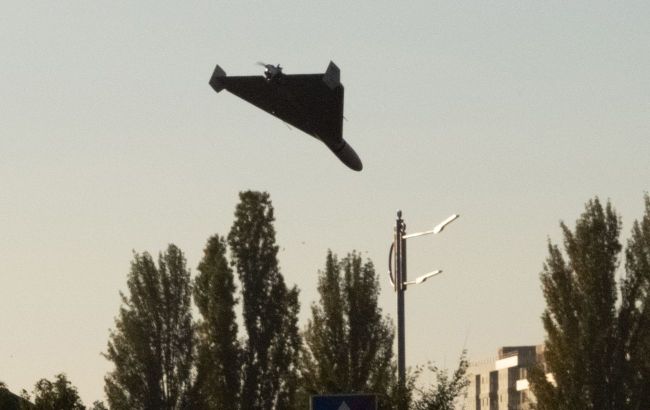 Air Defense Forces destroyed 38 aerial targets during a night attack on Ukraine (Photo: Getty Images)
According to the Air Force of the Armed Forces of Ukraine Telegram channel, on the night of July 18, Russia attacked Ukraine with six Kalibr cruise missiles and 36 Shahed-type combat drones. The Air Defense Forces managed to destroy 38 aerial targets.
It is noted that the Kalibr missiles were likely launched from the Russian frigate "Admiral Essen," while the drones were launched from the Chauda range area (Crimea).
The Air Defense Forces destroyed six Kalibr missiles, 31 enemy combat drones Shahed-136/131, and one reconnaissance UAV.
The Kalibr cruise missiles and the majority of kamikaze drones were destroyed in the south, in the Odesa and Mykolaiv regions. The remaining combat UAVs were targeted in the Donetsk, Kharkiv, and Dnipropetrovsk regions.
During the past day on July 17, the Air Defense Forces destroyed three Shahed combat UAVs, one Lancet drone, and nine tactical reconnaissance drones.
Night Attack on Ukraine
During the night of July 18, Russia once again attacked Ukrainian territory using combat UAVs and missiles.
Initially, the explosions were reported in Kherson, and later in Mykolaiv, where the air defense systems were said to be active. Afterward, a series of explosions occurred in Odesa.
In Odesa, the wreckage of downed missiles and the shockwave from the interception damaged objects in the port infrastructure and several private residences. An elderly man was injured in his own house and has been hospitalized.
According to the Mykolaiv Regional Military Administration, on the night of July 18, four Shahed-136 kamikaze drones were shot down by air defense forces in the region.
Furthermore, the city of Ochakiv was subjected to artillery shelling. The extent of the damage is being determined.
During the night, Nikopol in the Dnipropetrovsk region also came under fire. The enemy launched over a dozen shots during the night, using heavy artillery.
In the past 24 hours, the occupying forces conducted 95 shelling attacks in the Kherson region, firing 517 shells from mortars, artillery, Grad rocket systems, aircraft, and UAVs.
The city of Kherson was targeted with 79 shells. The occupiers aimed at residential areas in settlements across the region, resulting in injuries to three people.