Western parts found in Shahed drones, sanctions should be strengthened - Ukraine's Presidential Office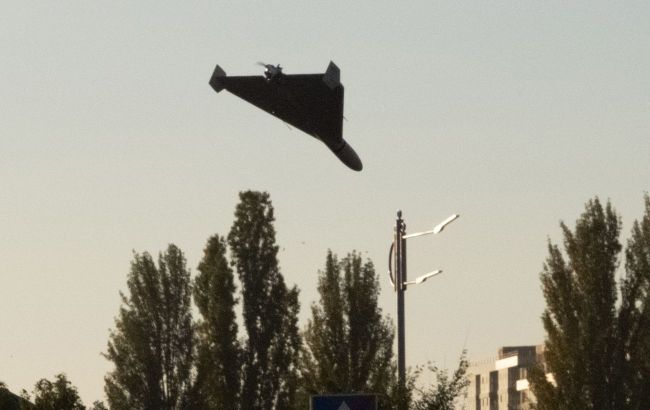 Iranian Shahed UAV (Getty Images)
"The first photo shows a foreign engine carburetor of an Iranian UAV that attacked Mykolaiv at night. Thanks to Air Defense Forces, it was shot down," the message reads.
According to the report, not only the carburetor but also numerous other components used in the drones originate from Western and Asian countries. It is common for the Russians to erase serial numbers from foreign components, making it challenging to trace their origin.
Imposed sanctions are not enough
"Russia has been buying foreign technological products for many years, but now, when they become instruments of killing people, terrorism and genocide, this cannot continue. It is impossible to turn a blind eye to this and say that the sanctions are enough. No, they are not enough, because shelling and drone strikes occur every day," Yermak writes.
He added that if the new Shaheds and missiles now have Western or Asian components, there are not enough sanctions. The manufacturing companies also cannot accept that their components are used in weapons to kill people.
Recommendations for strengthening sanctions
"We are working with our partners, we indicate the available components. Great work is constantly being done by many state bodies. The McFaul-Yermak group proposes concrete steps," said the head of the President's Office.
According to him, new sanctions are needed, as well as effective implementation and control. Ukraine provides recommendations to partners about which restrictions can be introduced and which controls can be strengthened.
Furthermore, Ukraine proposes to involve Global South states in exerting sanctions pressure. Some of Ukraine's proposals on stopping re-exports were included into the 11th package of EU sanctions.
New steps from partners
Yermak added that the sanctions should be strengthened because human lives are at stake.
"Very soon we will see new steps from our partners," he wrote.
On the night of July 18, Russia attacked Ukraine with 6 Kalibr cruise missiles and 36 Shahed-type attack drones. Air defense forces destroyed 38 aerial targets.