Zelenskyy on Russian attack: Few hits, but audacity of invaders successfully repelled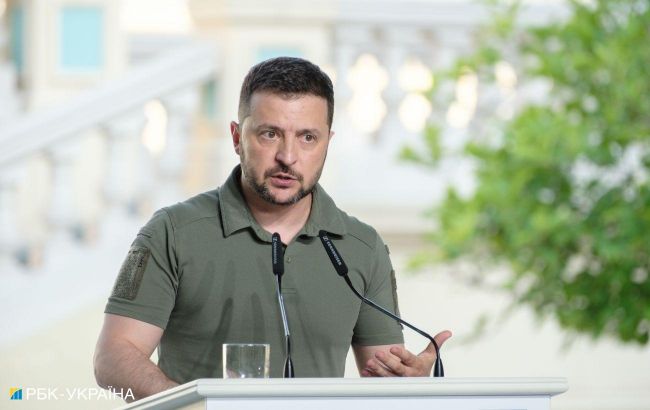 President of Ukraine Volodymyr Zelenskyy (Photo: Vitalii Nosach, RBC-Ukraine)
As a result of the Russian massive attack today, July 26, in the evening, there have been several hits. However, it is crucial to note that the audacity of the aggressors has been successfully repelled, according to the evening address of the President of Ukraine, Volodymyr Zelenskyy
The head of the state mentioned that today is a day that should be concluded with a special gratitude to all the soldiers of the anti-aircraft defense for every downed Russian missile.
Zelenskyy reminded that according to preliminary reports, during today's Russian strike attempt, more than 30 missiles were destroyed, which is an absolute majority.
"There were a few hits, and some missile fragments fell. But it is very important that the audacity of this attack was destroyed. The air defense units did a great job," the President emphasized.
He added that the government is working daily to provide the soldiers with more opportunities to defend Ukraine from such Russian attacks.
Russian massive strike
On July 26th, in the evening, air raid sirens were activated in several regions of Ukraine due to a massive attack by Russian forces. The attack involved the launch of missiles from 8 Tu-95MS strategic bombers.
Following this, the Russians also deployed hypersonic Kinzhal missiles, which were launched using MiG-31K interceptors.
According to the spokesperson of the Ukrainian Air Force, Yuriy Ignat, the target of the Russian attack was the area near Starokostiantyniv in the Khmelnytskyi region.
During the enemy's attack, the anti-aircraft defense forces managed to shoot down 36 cruise missiles, including 3 Kalibr missiles and 33 Kh-101/Kh-555 missiles.