Zelenskyy on Russia: In a country where one terrorist kills another, there will be a third one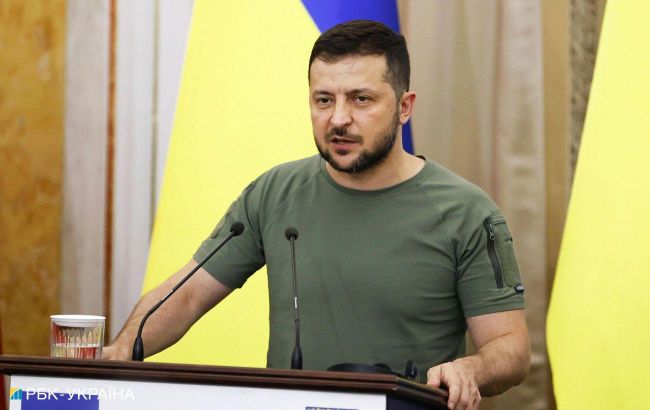 President of Ukraine Volodymyr Zelenskyy (Vitalii Nosach, RBC-Ukraine)
"Is there any strength in hitting a plane with your rival by a missile? And at the same time, be afraid to fly out of Russia's territory to any country. And travel around your country exclusively on an armored train. Although this is a regularity. Because if one terrorist kills another terrorist in such a state, there will be a third one," the president said, speaking about Russia and the death of the Wagner PMC chief Yevgeny Prigozhin.
Prigozhin's death
The aircraft of the Wagner PMC founder crashed on August 23 not far from Vladimir Putin's residence in Valdai. Ten people died as a result of the plane crash. The Russian authorities initially claimed that Yevgeny Prigozhin was among the passengers.
A few days later, the Kremlin announced that Prigozhin had died as a result of the plane crash. On August 29, he was secretly buried in the Prokhorovskoye Cemetery in St. Petersburg.
Kremlin spokesman Dmitry Peskov stated that one of the versions of the plane crash involving Yevgeny Prigozhin is "deliberate sabotage."
The White House does not rule out that Putin may be involved in Prigozhin's death, as the Kremlin has a long history of assassinating opponents.