Top official about Wagner's leader secret funeral: Symbol of Putin's fear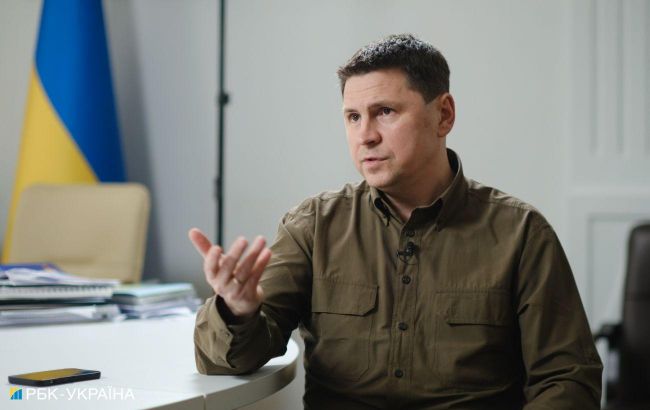 Photo: Advisor to the Head of the Office of the President of Ukraine, Mykhailo Podolyak (Vitalii Nosach, RBC-Ukraine).
Former Wagnerian leader Yevgeny Prigozhin was secretly buried in Russia. His secret funeral shows the fear of Russian dictator Vladimir Putin, according to the Advisor to the Head of the Office of the President of Ukraine, Mykhailo Podolyak, Telegram channel.
"The secret funeral of the former head of Wagner, Prigozhin, is an absolute symbol of Putin's true fear. Even after the demonstrative murder of the Wagnerian in the sky above Tver, the Russian dictator is panicked by real mass protests. He is afraid of memory, conversations, doubts, comparisons," he said.
According to Podolyak, the Russian dictator is afraid of the ongoing "reputational zeroing". The advisor to the head of the Presidential Office said that such events in Russia show that Putin is really scared.
"The place of the funeral is unknown, the cemetery in St. Petersburg is unknown, the time is unknown, the number of 'accompanying persons' is unknown, and the information messages are unknown. Simply because Putin is scared," Podolyak added.
Prigozhin is dead
On the evening of August 23, a plane crashed in the Tver region of the Russian Federation. Later it became known that the accident occurred with a business jet. Rosaviation reported that the plane's passengers included Wagner leader Yevgeny Prigozhin, commanders, and fighters of his PMC.
Later, on August 27, the Investigative Committee of the Russian Federation officially confirmed that Prigozhin died in the plane crash.
Today, on August 29, the press service of the deceased Wagner leader reported that Yevgeny Prigozhin was buried at the Prokhorovsky cemetery in St. Petersburg. The funeral was allegedly held in a closed format.