Zelenskyy on Prigozhin's death: Uncontrolled Wagner mercenaries could pose a threat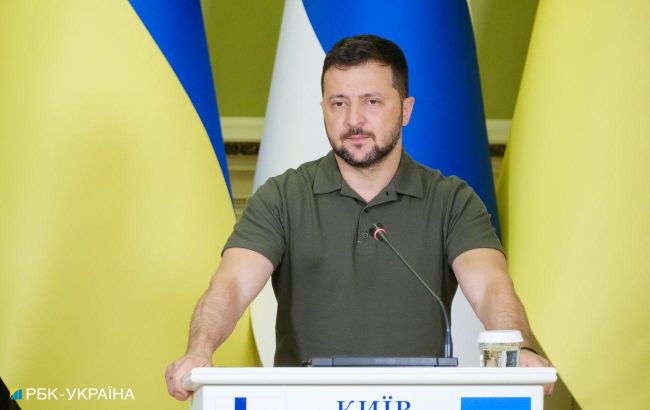 President of Ukraine Volodymyr Zelenskyy (Vitalii Nosach, RBC-Ukraine)
Uncontrolled Wagner Group fighters could pose a threat to other states. The issue of mercenaries is likely to become a shared challenge, as President of Ukraine Volodymyr Zelenskyy says during a joint press conference with the Prime Minister of Norway Jonas Gahr Støre.
"I've been asked about him (Wagner chief Yevgeny Prigozhin) for the second time today. It feels like I'm at his funeral. The Russian government, including Prigozhin, has brought us so much death. I can't say anything good about these people, I tell you honestly," the president said, adding that for Russian war criminals, apart from the Hague Tribunal and the judgment of God, there is an alternative - dictator Vladimir Putin.
Zelenskyy notes that it is now necessary to think about the 20,000 mercenaries of the Wagner Group who are uncontrolled after Prigozhin's death and could pose a threat to other countries.
"For Ukraine? For Belarus? For Poland? Or maybe for Russia? Nobody knows. I think it will be a shared challenge," the president emphasized.
Prigozhin's plane crash
On August 23, a plane belonging to Yevgeny Prigozhin crashed in the Tver region of Russia. As a result, 10 people, including the founder of Wagner Group allegedly, died. However, the death of the mercenary leader has not been officially confirmed.
According to experts, it is likely that Vladimir Putin, the Russian Defense Minister, Sergey Shoigu, and the Chief of the General Staff, Valery Gerasimov, were involved in Prigozhin's liquidation. Each side had personal motives, as you can read in RBC-Ukraine's article.
After the failed coup attempt involving Prigozhin in Russia, some of his mercenaries were transferred to Belarus. As a result, several countries did not rule out the risk that the Wagner mercenaries could engage in provocations on NATO borders.