Zelenskyy on pilot training on F-16 - Important agreement on training in France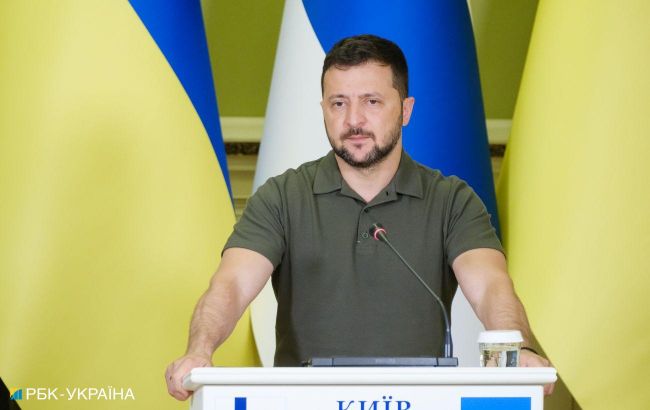 President of Ukraine Volodymyr Zelenskyy (photo: Vitalii Nosach, RBC-Ukraine)
President Volodymyr Zelenskyy has reached an agreement with French President Emmanuel Macron on training Ukrainian pilots on F-16 fighter jets, according to the president's video address.
"And there is a very important agreement on training our pilots in France - our coalition of modern fighter jets becomes stronger," he said.
F-16 for Ukraine
A number of European countries, as part of the aviation coalition, have agreed to train Ukrainian pilots on F-16 fighter jets. The United States, for its part, also confirmed the start of training in October at the National Guard base in Arizona.
Following the president's visit to Europe, agreements on the transfer of F-16 became known. This includes assistance from the Netherlands, Denmark, and Norway, which are ready to transfer at least 61 fighter jets.
The Commander-in-Chief of the Armed Forces of Ukraine, General, Valerii Zaluzhnyi, stated that part of the Ukrainian pilots undergoing training in Denmark are already prepared to begin flight training.
Earlier, Minister of Defense of Ukraine, Oleksii Reznikov stated that Ukraine may receive its first F-16 aircraft no earlier than 6-7 months from now.