Zelenskyy on meeting in Malta: Common plan for implementing Peace Formula needed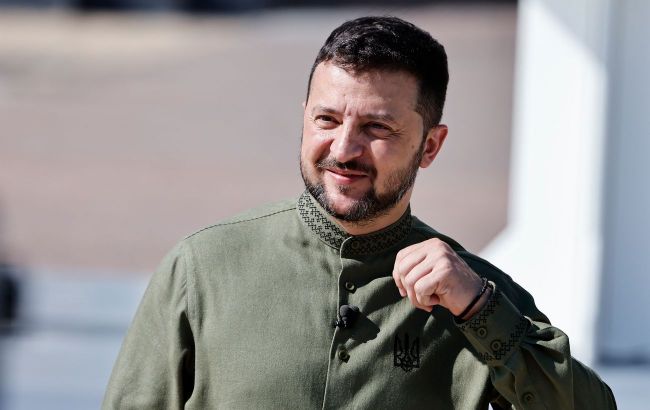 Ukrainian President Volodymyr Zelenskyy (photo: Getty Images)
President of Ukraine, Volodymyr Zelenskyy, stated during a meeting on the Ukrainian Peace Formula at the level of advisors and special representatives taking place in Malta that it is necessary to unite to create a common plan for its implementation, according to the President's Telegram channel.
"Last year, I proposed the peace formula for the world. Ten points covering all aspects of Russia's aggression against Ukraine, based on the goals and principles of the UN Charter, the meaning and content of resolutions adopted by the UN General Assembly," said the president.
According to him, over the past year, the Ukrainian peace formula has gradually become global because it has been supported or at least shown a genuine interest in working with it.
"This Formula has truly become a common one," emphasized Zelenskyy.
He noted that the Ukrainian peace formula can become universal even though all wars are different.
"A common plan for its implementation is needed to reflect not a particular national position, but the position of people, of all humanity. Such a common action plan must be prepared within the framework of our interaction and later presented at the Global Peace Summit - at the level of leaders - to approve and implement it," the president emphasized.
Peace summit
Indeed, today, on October 28, the third peace summit regarding Ukraine began in Malta. You can find more details about the meeting in the article by RBC-Ukraine.
What is known about the third peace summit
The third meeting regarding the Ukrainian peace formula is taking place in Malta today and tomorrow. The main goal for Ukraine, as stated by the Head of the Office of the President, Andrii Yermak, is to secure maximum international support for President Volodymyr Zelenskyy's peace plan.
The two previous meetings were held in Copenhagen and Jeddah. During those meetings, Ukraine managed to engage not only its direct partners and allies but also representatives from the Global South who maintain a neutral position on the war.
China is not participating in this peace summit. According to reports, Ukraine's leadership is disappointed by Beijing's absence.