Zelenskyy on EU accession: 'We don't expect gifts, but decision in December is motivational'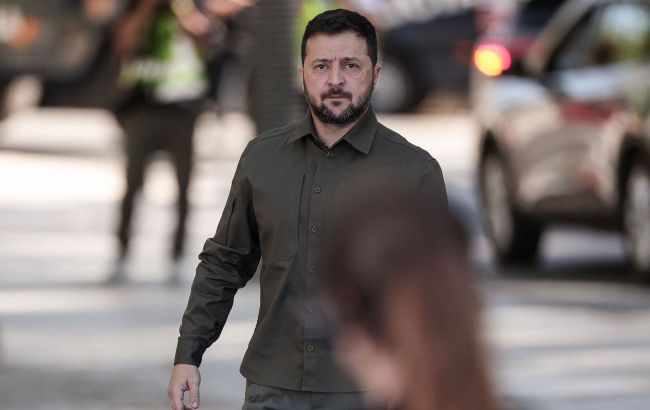 Ukrainian President Volodymyr Zelenskyy (Photo: Getty Images)
President Volodymyr Zelenskyy stated during a joint briefing with the President of Moldova, Maia Sandu, and the Chairman of the European Council, Charles Michel, that the decision to start negotiations with Ukraine regarding EU membership is motivated.
"As for the decision in December, I would like us all to be very specific, especially during the war in Ukraine and Europe. I want you to pay attention that we are a country at war. And for us, the decision in December is motivational, a mobilization decision," he said.
According to Zelenskyy, the decision to start negotiations on Ukraine's accession to the EU will help Ukrainians believe in justice and that the words about Ukrainians defending common EU values are not empty.
"This does not mean that something will be given to us as a gift. No. There is specificity and seven recommendations that, even if it is difficult for us, we must implement. And we have made progress in fulfilling all recommendations. We will fulfill all seven recommendations. Today, we are ready," he emphasized.
Negotiations on Ukraine's accession to the EU
Recall that last week, the European Commission published a report on the progress of Ukraine and other candidate countries on the path to EU membership.
In particular, the department decided to recommend the start of accession negotiations with Ukraine but with the condition of implementing the reforms specified in the report.
For negotiations to begin, all leaders of EU member states must support such a decision. They will consider this issue at the summit scheduled for December 14.