Zelenskyy on EU accession: Heard positive signals for the start of negotiations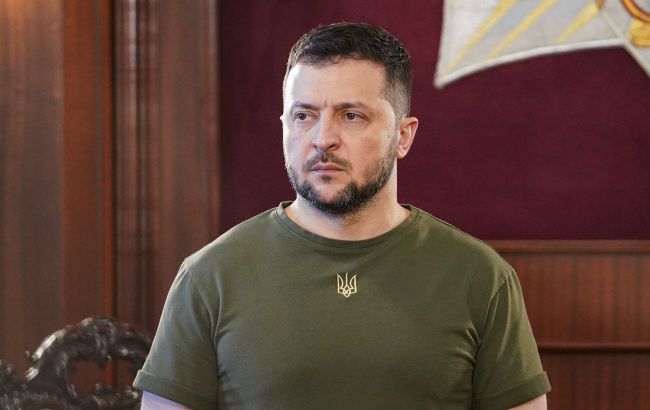 Ukrainian President Volodymyr Zelenskyy (photo: Getty Images)
Today, on November 4, President of the European Commission Ursula von der Leyen provided positive signals regarding Ukraine's progress toward the start of negotiations, states Ukrainian President Volodymyr Zelenskyy.
"Today, a very crucial visit took place. Ursula von der Leyen, the President of the European Commission, just on the eve of the European Commission's report on our compliance with recommendations for the start of accession negotiations," stated Zelenskyy.
According to his remarks, Ukraine anticipates such a political decision to be made this year.
"We in Ukraine are already accustomed to the fact that our domestic policy is Euro-integration policy... And today, from the President of the European Commission, I heard positive signals regarding our progress toward the start of negotiations," emphasized the head of the state.
Ukraine's accession to the EU
Last year, Ukraine was granted candidate status for EU accession. Currently, Kyiv must fulfill a series of conditions to become a full-fledged member of the bloc.
At the end of September, Prime Minister Denys Shmyhal stated that Ukraine is concluding the implementation of all recommendations from the European Commission at the governmental level.
President Volodymyr Zelenskyy has mentioned that Ukraine may initiate negotiations for EU accession as early as this year.
For more insights on when negotiations for Ukraine's EU accession could commence and potential obstacles, you can read in the article by RBC-Ukraine.