Zelenskyy on counteroffensive: 'We won't retreat'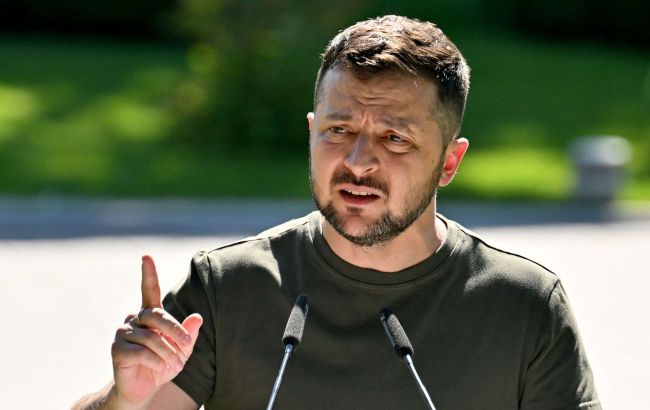 Ukrainian President Volodymyr Zelenskyy (photo: Getty Images)
Ukraine will continue its counteroffensive. The Ukrainian Armed Forces are advancing and moving forward, as referenced in President Volodymyr Zelenskyy's statement during a joint press conference with the Prime Minister of the Netherlands, Mark Rutte.
"As for the counteroffensive... we are advancing, and I consider this positive. I would not forget that we are advancing and fighting not against someone but against the Russian Federation. Just a year ago, they wanted to destroy and capture us completely, but they failed. And now we are launching a counteroffensive. I know that everyone always wants things to happen faster, that aircraft can expedite this process, that the Russian Federation dominates the skies, and that we won't limit ourselves to just using aircraft," the Head of State said.
He also emphasized the importance of air defense, especially with winter approaching, as Ukrainians, more than anyone, know what it means to be without electricity.
According to the president, there is a complex set of tasks that need to be addressed.
"We have no intention of retreating, and that's good news. We intend to push back against the Russian Federation," emphasized Zelenskyy.
Zelenskyy in the Netherlands
Today, on August 20, President Volodymyr Zelenskyy arrived for a visit to the Netherlands. The country's leader immediately emphasized that the main topic of his trip to the country would be the F-16 fighter jets.
The President of Ukraine and the Prime Minister of the Netherlands have already held a meeting and visited a military base where F-16 aircraft are stationed. After the meeting, Mark Rutte announced that the Netherlands and Denmark are committed to transferring F-16 fighter jets to Ukraine when the conditions for such a transfer are met.