Zelenskyy: NATO summit in Washington can be historic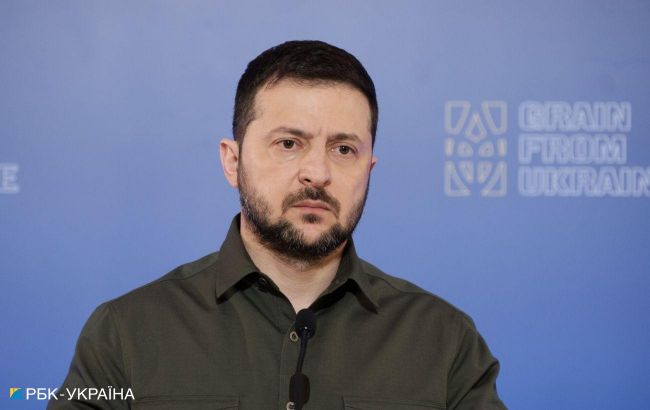 President of Ukraine Volodymyr Zelenskyy (Vitalii Nosach, RBC-Ukraine)
Ukraine should already start preparing for the 2024 NATO summit in Washington, as it could be historic for the country and all its allies, according to President Volodymyr Zelenskyy.
"We should already begin preparing for the NATO summit in Washington. The summit can be historic for Ukraine and all our NATO allies. It depends on everyone - on all of you, esteemed diplomats, and on all those who work for Ukraine, and on all our allies within the Alliance," Zelenskyy says.
He noted that security issues always require joint efforts. By December of this year, the basis for such joint efforts should be laid.
The President assigned tasks to ambassadors in NATO states
"The task of ambassadors in NATO countries is to work for the consolidation of all the Alliance capitals around common security priorities. Ukraine is achieving security for our continent and in general for the international order based on rules. It should be recognized politically and legally by all our allies," added the President.
Additionally, Zelensky highlighted that the tasks of ambassadors in other countries worldwide are to daily counter Russian disinformation, which falsely claims that Ukraine's NATO membership perspective was the reason and the practice that led to the war.
He added that it is crucial to fight against this disinformation policy of the Russian Federation and to refute it.
The previous NATO summit
At the Vilnius NATO summit, Ukraine did not receive clear conditions and a timeline for its accession to the Alliance. However, a joint communiqué on Ukraine was agreed upon, outlining the vision of the country's path to membership.
Specifically, it mentions that Ukraine will receive an invitation after NATO member states reach a consensus, and Ukraine fulfills certain conditions.
At the same time, Ukraine must complete the Annual National Program before the NATO summit in Washington in 2024.