NATO allies issue joint communiqué on Ukraine: Vilnius summit results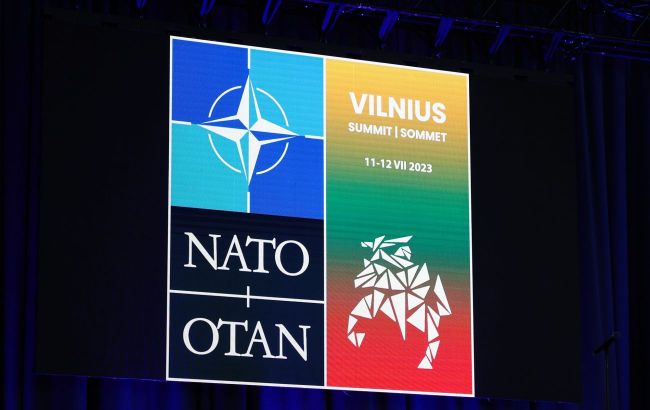 NATO Allies issue joint communiqué on Ukraine (Getty Images)
NATO member countries have reached a consensus on a joint statement regarding Ukraine during the discussions at the summit in Vilnius. The communiqué outlines the allies' vision for Ukraine's path to membership in the Alliance.
The communiqué addresses the following key points:
1. Heads of State and Government of NATO reaffirm enduring transatlantic bond, unity, cohesion, and solidarity at a critical time for our security and international peace and stability.
2. NATO leaders warmly welcome President Zelenskyy to the inaugural meeting of the NATO-Ukraine Council.
3. NATO welcomes Finland as the newest member of the Alliance. This is an historic step for Finland and for NATO.
4. NATO member countries reaffirm their commitment to NATO's Open Door policy and to Article 10 of the Washington Treaty.

"Every nation has the right to choose its own security arrangements. We look forward to welcoming Sweden as a full member of the Alliance," the text says.
5. Peace in the Euro-Atlantic area has been shattered.

"The Russian Federation is the most significant and direct threat to Allies' security and to peace and stability in the Euro-Atlantic area. Terrorism, in all its forms and manifestations, is the most direct asymmetric threat to the security of our citizens and to international peace and prosperity. The threats we face are global and interconnected," communiqué reads.
6. Conflict, fragility and instability in Africa and the Middle East directly affect NATO's security and the security of its partners.

It also says that the Alliance continues to be confronted by cyber, space, hybrid and other asymmetric threats, and by the malicious use of emerging and disruptive technologies.

7. Russia bears full responsibility for its illegal, unjustifiable, and unprovoked war of aggression against Ukraine, which has gravely undermined Euro-Atlantic and global security and for which it must be held fully accountable.
"We continue to condemn in the strongest terms Russia's blatant violations of international law, the Charter of the United Nations, and OSCE commitments and principles. We do not and will never recognise Russia's illegal and illegitimate annexations, including Crimea."

"All those responsible must be held accountable for violations and abuses of human rights and international humanitarian law, particularly against Ukraine's civilian population, including the forced deportation of children and conflict-related sexual violence. The destruction of the Kakhovka dam highlights the brutal consequences of the war started by Russia. Russia's war has had a profound impact on the environment, nuclear safety, energy and food security, the global economy, and the welfare of billions of people around the world."

8. Russia must immediately stop this illegal war of aggression, cease its use of force against Ukraine, and completely and unconditionally withdraw all of its forces and equipment from the territory of Ukraine within its internationally recognised borders, extending to its territorial waters.

In particular Belarus, but also Iran, must end their complicity with Russia and return to compliance with international law.
9. NATO countries welcome the strong support in the UN General Assembly for efforts to promote a comprehensive, just, and lasting peace in Ukraine. They welcome and support President Zelenskyy's commitment in setting out the principles for such a peace through his Peace Formula.
10. NATO reaffirms unwavering solidarity with the government and people of Ukraine in the heroic defence of their nation, their land, and thir shared values. "We fully support Ukraine's inherent right to self-defence as enshrined in Article 51 of the UN Charter."
11. NATO fully supports Ukraine's right to choose its own security arrangements. Ukraine's future is in NATO.

12. "The security of Ukraine is of great importance to Allies and the Alliance. To support Ukraine's further integration with NATO, today we have agreed a substantial package of expanded political and practical support. We have decided to establish the NATO-Ukraine Council, a new joint body where Allies and Ukraine sit as equal members to advance political dialogue, engagement, cooperation, and Ukraine's Euro-Atlantic aspirations for membership in NATO."
13. The continued delivery of urgently needed non-lethal assistance to Ukraine by NATO through the Comprehensive Assistance Package (CAP) remains a priority.
14. Russia has increased its multi-domain military build-up and presence in the Baltic, Black, and Mediterranean Sea regions, and maintains significant military capabilities in the Arctic. Russia's more assertive posture, novel military capabilities, and provocative activities, including near NATO borders, as well as its large-scale no-notice and snap exercises, continue to threaten the security of the Euro-Atlantic area.
15. Russia's deepening military integration with Belarus, including the deployment of advanced Russian military capabilities and military personnel in Belarus, has implications for regional stability and the defence of the Alliance. NATO will remain vigilant and further monitor developments closely, in particular the potential deployment of so-called private military companies to Belarus. We call on Belarus to stop its malign activities against its neighbours, to respect human rights and fundamental freedoms, and to abide by international law.
16. Russia is modernising its nuclear forces, including its large stockpile of theatre-range weapons, and expanding its novel and disruptive dual-capable delivery systems. It is unacceptable that Russia uses such dual-capable systems to attack civilians and critical civilian infrastructure in Ukraine.
17. Russia's actions demonstrate a posture of strategic intimidation and underline the continued need for NATO to monitor all of these developments and adapt its posture as necessary. Allies will continue to work closely together to address the threats and challenges posed by Russia and reiterate that any use of Chemical, Biological, Radiological or Nuclear weapons by Russia would be met with severe consequences.
18. Russia has intensified its hybrid actions against NATO Allies and partners, including through proxies. This includes interference in democratic processes, political and economic coercion, widespread disinformation campaigns, malicious cyber activities, and illegal and disruptive activities of Russian intelligence services.
19. NATO leaders seek stability and predictability in the Euro-Atlantic area and between NATO and Russia. NATO does not seek confrontation and poses no threat to Russia. In light of its hostile policies and actions, NATO cannot consider Russia to be its partner.
Ukraine's expectations

In terms of Ukraine's expectations, our government has made it clear that it expects a clear political decision regarding NATO membership from its allies at the summit.
President Volodymyr Zelenskyy emphasized that Ukraine understands it will not become a member of the Alliance during the war, but wants a clear response from its allies that this will happen after our victory over the occupiers. Kyiv expects resilient security guarantees from its partners during the war, followed by acceptance into the Alliance.
NATO summit in Vilnius

Today the NATO Summit kicked off in Vilnius, it is set to continue tomorrow. The primary purpose of the summit is to determine Ukraine's future in the Alliance and its fight against Russian aggression, particularly in terms of military support. As announced by the partners, a new package of NATO military assistance for Ukraine will be coordinated during this summit.