Zelenskyy names main steps to end hot stage of the war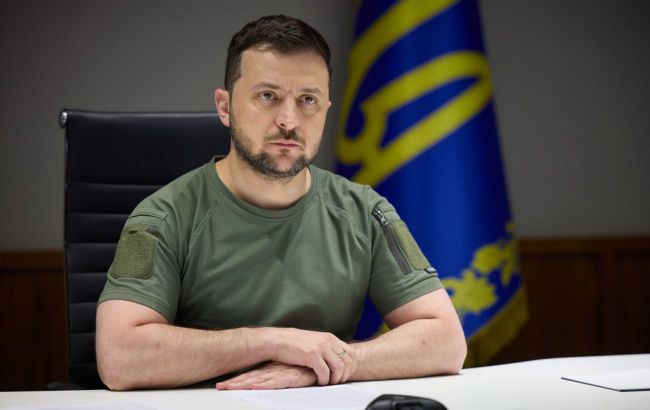 Ukrainian President Volodymyr Zelenskyy (Photo: president gov ua)
Ukraine needs the restoration of territorial integrity, rights, and freedoms of citizens to end the hot phase of the war. Another stage of the war is the restoration of justice, according to Ukrainian President Volodymyr Zelensky's speech to students in Mexico.
"It will all end with peace, but not our peace with Russia – it simply doesn't want it. It envisions peace in its way. And we envision it as an independent, free, European state. Therefore, only the restoration of territorial integrity, the restoration of the rights and freedoms of people, the restoration of sovereignty – these are the main principles of ending this hot stage of the war, and then – the restoration of justice," he stated.
Zelenskyy reiterated that Ukraine will not make concessions. However, he did not deny that such proposals were being made.
"There are such voices, there are such proposals. But this beast will not stop at that because its politics does not differ from the politics of insatiable Nazism. Therefore, we must fight. Therefore, people in the world must understand: if we become victims, we will not be the last," the President of Ukraine emphasized.
The head of state emphasized that today, it is impossible to talk about any relations with Russia, so this issue should be left to the judgment of future generations.
"It will depend on how Russia ends this war. Whether it withdraws from our territory on its own, whether their generations will be ready to apologize, or whether justice will be restored through court verdicts," noted Zelenskyy.
Ukraine-Russia negotiations
Ukraine and Russia held several rounds of negotiations at the beginning of the full-scale invasion, but they are currently "on pause." The Ukrainian authorities emphasize that Ukraine will not return to the negotiating table until Moscow withdraws its troops.
Recently, The Washington Post reported that Ukrainian and Russian delegations are discussing three issues: the exchange of prisoners and the bodies of deceased soldiers, navigation in the Black Sea, and the return of deported Ukrainian children.
Also, the American channel NBC News, citing American and European officials, stated that the US and the EU have begun private discussions with Ukraine on possible peace talks with Russia. According to the media, these talks included discussions about what Ukraine might have to give up for peace.
On the same day, President Volodymyr Zelenskyy refuted media reports. He emphasized that no one is pressuring Ukraine on negotiations.