Zelenskyy meets with Turkish Foreign Minister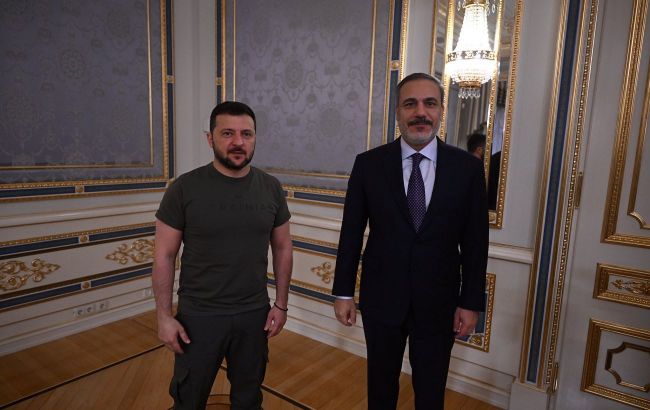 Volodymyr Zelenskyy and Hakan Fidan (twitter.com/TC_Disisleri)
Ukrainian President Volodymyr Zelenskyy met with Turkish Foreign Minister Hakan Fidan today, August 25, according to the Ukrainian president's Facebook page.
During the meeting, Zelenskyy discussed several crucial matters with the Turkish Foreign Minister, including the peace formula, preparations for the Global Peace Summit, and the risks associated with Russia's blockade of the Black Sea grain corridor.
Zelenskyy expressed his gratitude to Turkey for their consistent and unwavering support for Ukraine.
Russia's withdrawal from the grain deal
In July, Russia declared its withdrawal from the grain deal due to alleged non-compliance with its terms. Since then, the Russian army has been initiating attacks on Ukrainian ports and grain infrastructure in southern Ukraine.
Recent reports indicate that Turkey is working on proposals to restore the grain deal, with negotiations on this matter potentially taking place in Istanbul.