Zelenskyy meets with Netanyahu in New York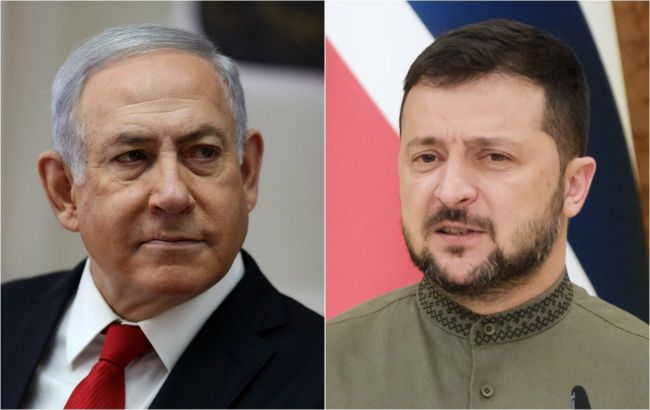 Volodymyr Zelenskyy and Benjamin Netanyahu (Photo: RBC-Ukraine)
President of Ukraine Volodymyr Zelenskyy met with the Prime Minister of Israel Benjamin Netanyahu for the first time since the start of the full-scale invasion during his trip to New York, according to The Times of Israel.
At the meeting, they exchanged handshakes, after which Zelenskyy noted that a large team had arrived with Netanyahu. Israel's Ambassador to the UN, Gilad Erdan, mentioned that "many people want to participate."
It is also reported that the president had a brief conversation with the head of Mossad, David Barnea.
"Zelenskyy brings a smaller team, including his Foreign Minister Dmytro Kuleba and chief of staff Andriy Yermak, said by some to push a harder line on Israel," the statement reads.
Ukraine's relations with Israel
With the start of Russia's full-scale invasion of Ukraine, Israel declared its neutrality. However, the country provides humanitarian assistance while refusing to supply weapons and military equipment, including air defense systems.
Zelenskyy's visit to the U.S.
Today, Zelenskyy arrived in the U.S. to participate in the 78th session of the United Nations General Assembly in New York. It is worth noting that this is his first visit to the UN General Assembly since the start of Russia's full-scale invasion of Ukraine.
For more details about his visit to Washington, read RBC-Ukraine's article, "Zelenskyy in the U.S.: Trip's agenda and ATACMS for Ukraine."