Zelenskyy meets with Dutch Defense Minister to discuss support for Ukraine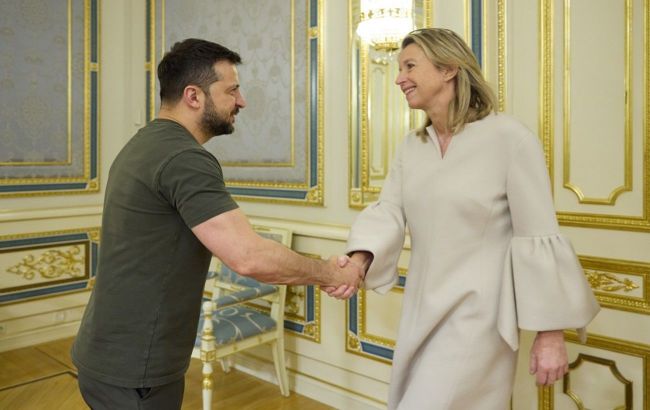 Volodymyr Zelensky and Kajsa Ollongren (president.gov.ua)
Zelenskyy expressed gratitude to Kajsa Ollongren for her significant attention to Ukraine and her multiple visits to our country since the beginning of the full-scale Russian invasion.
"The Netherlands has stayed with us from the very first days of the Russian aggression. We highly value having such powerful partners and true friends," Zelenskyy said.
He also thanked the Netherlands for the important decisions made during critical times. These decisions have served as a signal to other partners, as was the case with the Patriot and F-16.
"This is significant support for our army and our people," Zelenskyy added.
Topics of discussion
Volodymyr Zelenskyy provided information on the situation on the battlefield. The further support from the Netherlands in strengthening the capabilities of Ukrainian defenders and the security of the grain corridor were discussed in detail.
They also exchanged views on the situation in the Middle East.
At the end of the meeting, Zelenskyy presented Ollongren with the Order of Prince Yaroslav the Wise, III class.
Support from the Netherlands
The Netherlands is one of Ukraine's allies in the war against Russia. Amsterdam provides both military and economic assistance to the country.
Recently, the Netherlands announced the transfer of a new package of military aid to Ukraine, including demining equipment, ammunition, and drones.
In recent days, Zelenskyy had a conversation with the Prime Minister of the Netherlands, Mark Rutte, to discuss strengthening Ukraine's defense and a new package of sanctions against Russia.