Munitions, drones, and more: Netherlands to deliver military aid package to Ukraine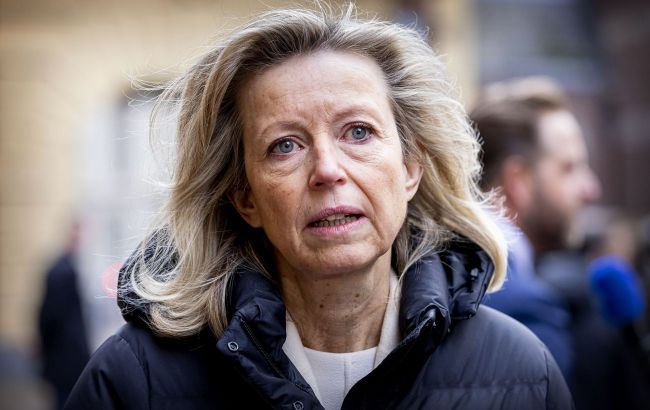 Kaisa Ollongren (Photo: Getty Images)
The Netherlands announced today, on October 11, the provision of a new package of military assistance to Ukraine. It includes demining equipment, ammunition, and drones, according to the Ministry of Defense of the Netherlands.
"The Netherlands has once again supplied military goods to Ukraine. The package includes drones, demining equipment, and ammunition, which are highly essential and support the operations of the Ukrainian Armed Forces in liberating territories from Russian occupiers," according to the statement.
The Dutch Minister of Defense, Kajsa Ollongren, states that the total value of the equipment provided, taking the latest shipment into account, amounts to 2.1 billion euros. Of this total, almost 1 billion euros (993 million euros) accounts for direct supplies, referring to the equipment's book value.
Moreover, commercially purchased military equipment worth 468 million euros has been gifted. The rest of the expenses are covered by various military funds to which the Netherlands contributes.
Donation to the International Fund for Ukraine
It is noted that the Netherlands has contributed over 100 million euros to the fund. The assistance package includes tracks and engines for armored vehicles, emergency bridges, tank equipment, and demining equipment.
"In recent weeks, Ukrainian forces have made progress in combating well-fortified Russian positions. This shows that Ukrainians have the potential to repel Russian aggression if we can provide the necessary funding," the statement continues.
Training of F-16 pilots
It was also announced today that the United States, with the support of Denmark and the Netherlands, was taking the lead in providing long-term support to the Ukrainian Air Force.
This initiative is based on the joint efforts of the Netherlands and Denmark to organize training and, ultimately, deliver F-16s to Ukraine. The Netherlands is working on establishing an F-16 training center in Romania, where pilots from NATO member countries and Ukraine will receive training.
Netherlands' assistance
The Netherlands is one of Ukraine's allies in the war against Russia. Amsterdam provides both military and economic support to our country. Specifically, the Netherlands leads the aviation coalition, where Ukrainian pilots are trained to operate F-16s. The Netherlands has also promised to transfer 42 of these fighter aircraft to Ukraine.
Recently, the Netherlands allocated a new aid package of 102 million euros to Ukraine. These funds will be used for reforms and preparing our country for the winter.