Zelenskyy may travel to New York for UN General Assembly - Bloomberg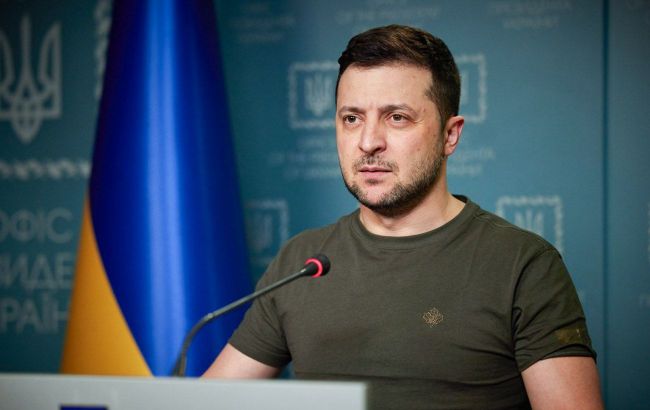 President of Ukraine Volodymyr Zelenskyy (president.gov.ua)
President of Ukraine Volodymyr Zelenskyy may travel to New York in September to attend the UN General Assembly, as he intends to uphold his proposed peace formula plan, Bloomberg reports.
According to the media, Zelenskyy is expected to participate in other meetings and gatherings during the week of the UN General Assembly in New York.
The White House National Security Council representative declined to provide any comments.
The travel plans have not been locked down and could change.
"The government in Kyiv has been pushing for a summit on the peace formula during the UN gathering. But some of Ukraine's allies are reluctant due to the complex logistics that would be involved, and prefer to hold events within the week's planned framework," the media says.
Some allies would also like to first see more countries from the Global South on board with the concept. "An alternative option could be a Security Council discussion about peace in Ukraine. Such a meeting would potentially see Russia participate. Another person said nothing had been finalized yet about such meetings," the statement reads.
In addition to this, the United States could hold a Security Council meeting next month on child protection issues to coincide with Ukraine's Independence Day, on August 24.
Ukrainian peace formula
In November of 2022, Zelenskyy presented the Ukrainian peace formula, containing ten points. This plan aims to regain control over Ukrainian territory, release detainees, and hold military criminals accountable.
Furthermore, the Ukrainian peace formula takes into account crucial aspects of radiation, nuclear, food, and energy security, providing the necessary guarantees.
Zelenskyy said that Ukraine seeks to involve a wide range of partners to implement the peace formula.