Zelenskyy linked conducting of elections in Ukraine to number of Patriot systems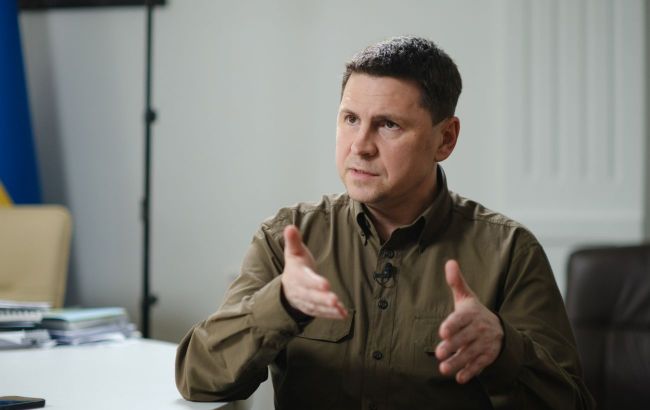 Advisor to the Head of the Office of the President of Ukraine, Mykhailo Podolyak (Vitalii Nosach, RBC-Ukraine)
To conduct democratic elections in Ukraine during wartime, it is necessary to strengthen the country's air defense systems (ADS) to ensure the safety of the population during the exercise of their right to vote, states Mykhailo Podolyak, an Advisor to the Head of the Office of the President of Ukraine, during his speech on a national telethon.
"How can people who are directly in the combat zone safely cast their votes... Can we rely on additional systems, such as air defense (ADS), for this purpose? The same Patriot systems that would certainly allow us to secure the sky and at least protect the civilian population residing in the large, medium, and small towns of Ukraine, on these practical questions that the president raised, there is still no answer as of today," stated Podolyak.
According to him, certain legislative changes will be necessary to conduct elections. However, Ukraine has always declared its commitment to democratic procedures and is therefore ready to hold them if needed.
"This costs a huge amount of money that we cannot simply allocate to the electoral process, especially considering that we have a certain budget deficit and prioritized tasks such as funding the military," he added.
Elections in Ukraine in 2024
US Senator Lindsey Graham stated on August 24 that elections should take place in Ukraine in 2024, despite the imposition of martial law.
President Volodymyr Zelenskyy expressed his readiness to hold elections if Ukraine receives the necessary assistance from allies, including $5 billion in financial support, and Western observers, including those in the trenches.
Later, Lindsey Graham called on allies to provide Ukraine with financial and technical assistance for conducting the 2024 elections.
Shortly after, Zelenskyy declared that the elections should take place entirely within Ukraine's territory, ensuring that both military personnel and Ukrainians currently abroad have the opportunity to vote.